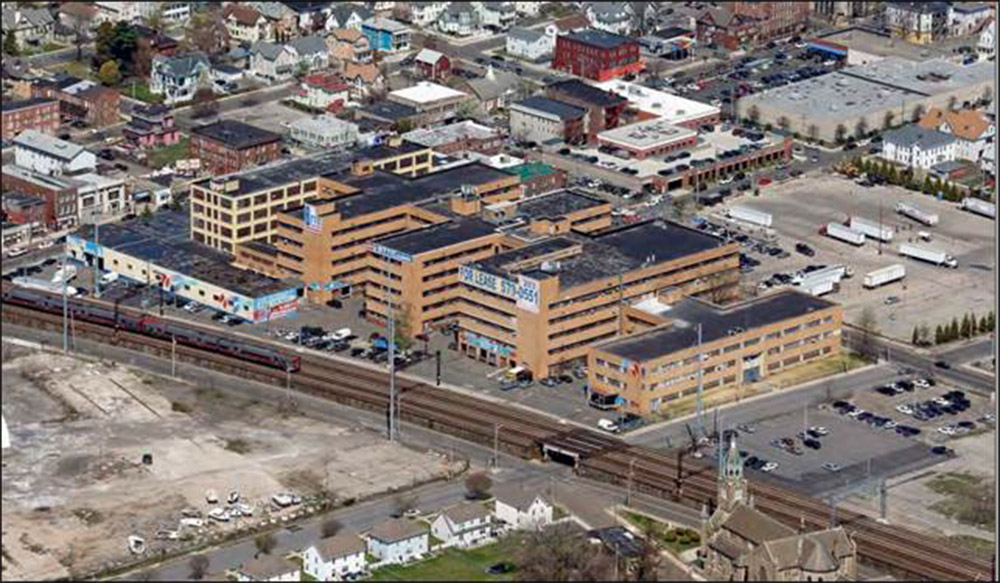 Bridgeport, CT Time Equities Inc. (TEI) has completed the $13.85 million acquisition of the Bridgeport Trade and Technology Center, a 575,000 s/f complex with 8.29 acres of undeveloped land. The firm, led by Francis Greenburger, has become an active investor in the city, acquiring over 1 million s/f of commercial space, 176 apartments and 8.5 acres of vacant land within a six-month period. The NYC-based firm's acquisitions include the downtown portfolio, which is comprised of the City Trust Tower and the Arcade Mall, as well as the Bridgeport Innovation Center.
Louis Zuckerman and Patrick Colwell of CBRE exclusively marketed the property and represented ownership Campus Office Park Associates. The TEI acquisition and asset management team led by Max Pastor and Brian Soto spearheaded the transaction for TEI.
"This is one of Connecticut's largest multi-tenanted flex-space destination. Time Equities will leverage its repositioning expertise to position the Bridgeport Trade and Technology Center as an economic engine for Bridgeport and Fairfield county," said Max Pastor, director of acquisitions and senior counsel at TEI. "As an investor, TEI is bullish on Bridgeport and we feel that recent acquisitions in the city reflect our commitment to playing a leading role in the evolution of this great city."
TEI's vision for the Bridgeport Trade and Technology Center is to operate the asset similar to Industry City, a mixed-use complex that was formerly an industrial facility in Sunset Park, Brooklyn. The firm's acquisitions and asset management team for this project, Pastor and Brian Soto, have become intimately involved with the city market. The team plans to leverage TEI's successful strategy for attracting and retaining tenants to create a vibrant destination that caters to a wide-swath of tenants, including artists, start-up tech firms, manufactures and distributors.
"Businesses that choose to be located here can leverage several government incentives due to the complex being located in the Bridgeport Urban Enterprise Zone and within a Qualified Opportunity Zone," said Pastor. "The Bridgeport Trade and Technology Center can accommodate firms that need 400 s/f or 40,000 s/f; there is a place for you here. As more and more companies encounter challenges when seeking available, affordable and flexible space, destinations like BTTC can be highly attractive."
"The Bridgeport Trade and Technology Center provides another unique opportunity for TEI to create a new type of commercial product in Bridgeport," said Mr. Colwell of CBRE. "Located in a designated opportunity zone, the space is primed to be given new life. It's location, close to mass transit and just off both I-95 and Route 1, will make it attractive for a variety of tenants and new businesses looking to expand their presence in Fairfield County."