Boston, MA Transwestern won four awards at BOMA Boston's annual TOBY & Industry Awards, which celebrate excellence in building operations, management, and service in the commercial real estate industry. The firm earned three TOBY (The Outstanding Building of the Year) awards, and Matthew Callahan was honored as the Property Manager of the Year in the mid-rise category.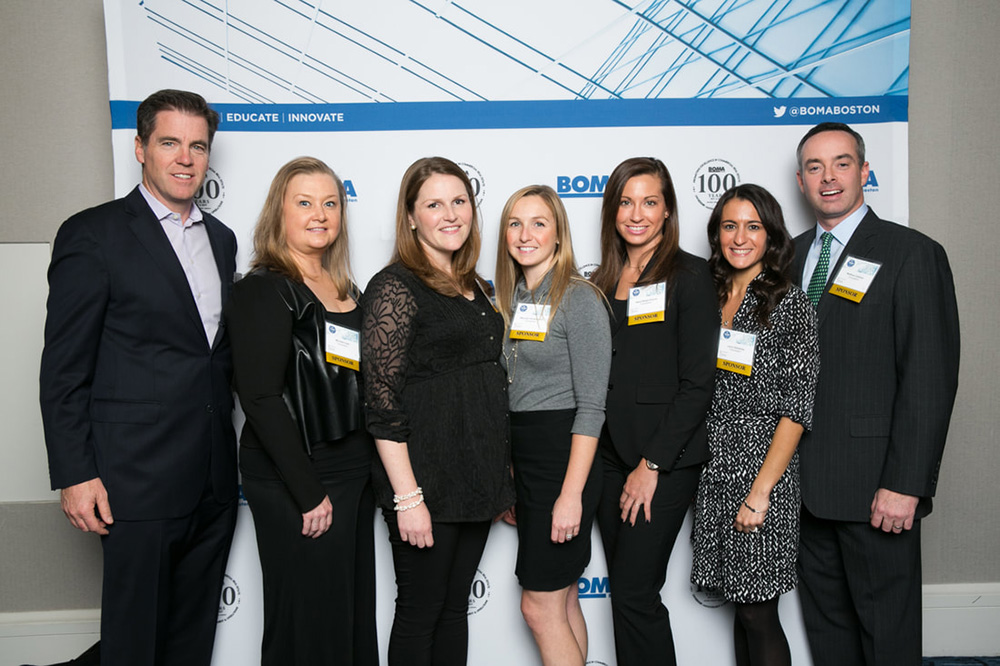 "We are honored to be recognized by BOMA Boston with these awards," said Patrick Glynn, managing senior vice president in Transwestern's asset services group. "Transwestern's entrepreneurial spirit is seen in our approach to property management, especially in our teams' abilities to find creative solutions to problems and treat everyone as a client, including building ownership, tenants, vendors and visitors."
Transwestern earned TOBY awards in the following categories:
• Corporate Facility: New Balance World Headquarters. Located at 100 Guest St., the 303,445 s/f, LEED Platinum building is part of the Boston Landing development and is owned by NB Development Group.
• Public Assembly Building: Warrior Ice Arena. Home to the Boston Bruins' training and practice facility, Warrior Ice Arena is part of the Boston Landing development, located at 100 Guest St. The 246,404 s/f building is owned by NB Development Group.
• Suburban Office Park Low-Rise: Westborough Executive Park. Owned by Albany Road Real Estate Partners, the park consists of three red-brick office buildings, totaling 215,000 s/f.
The TOBY Award winners will also be part of a regional competition at the Middle Atlantic Conference (MAC) level in Buffalo, N.Y., in May. The MAC winners will advance to the final TOBY Awards at the BOMA International Conference in San Antonio in June.
"I'm truly honored to receive this award," said Callahan. "I'm proud to be part of a team that has driven measurable results for our clients through an intentional, innovative approach to property management that reflects Transwestern's unique culture."
This approach to client service, called The Transwestern Experience, permeates every business line at Transwestern, including property management. The four goals of The Transwestern Experience include consistently creating positive experiences, connecting the dots between internal and external service, rupturing industry stereotypes, and building passion about purpose. The approach has resulted in an average 12% increase in overall tenant satisfaction, with 94% satisfaction in response speed/efficiency, 89% in accuracy/attention to detail, and 91% in collaboration/partnership.