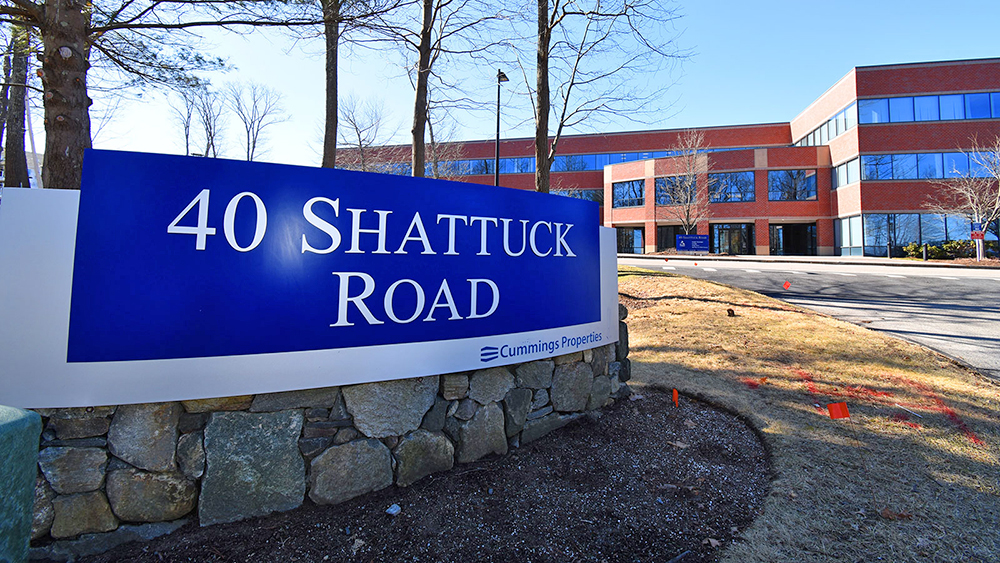 Andover, MA Disco Hi-Tec America, Inc., an international advanced technology company, will open its first facility in Massachusetts in November. The firm will relocate from Manchester, N.H. to a 7,200 s/f space at 40 Shattuck Rd., which it recently leased from Cummings Properties.
Disco Hi-Tec chose to move from southern New Hampshire to Andover to be closer to one of its primary customers and to the biotech industry hub of the Greater Boston area, according to leasing director Mike Truesdale of Cummings Properties.
"40 Shattuck Road's accessibility to several major highways was an important consideration for Disco Hi-Tec," said Truesdale, who worked on the lease with Chris Healy of CB Richard Ellis - N.E. Partners, LP in Manchester. "The location offers the best of both worlds: easy access to both the New Hampshire workforce and the Boston area's high-tech industry."
Cummings Properties acquired 40 Shattuck Rd. in 2017 in a direct transaction with Boston Properties. Other leasing clients at the 120,000 s/f first-class office/R&D building include Agri-Mark/Cabot Creamery, Woodard & Curran, and Caradigm.
Cummings Properties manages a portfolio of 11 million s/f of commercial space in 11 suburban communities north and west of Boston.
Most of these properties are owned by Cummings Foundation, with 100 percent of all rental profits supporting hundreds of local charities. The Cummings organization awards $25 million annually to Greater Boston nonprofits, and it has awarded more than $225 million to date.
Disco Hi-Tec develops, manufactures, and sells precision machines and precision processing tools. Its products are used to reduce the size of semiconductors and electronics parts, allowing for the design of smaller and thinner digital devices, such as PCs and cell phones.
Founded in Japan more than 80 years ago, Disco Hi-Tec's company motto is "Always the best, always fun," which reflects the company's dedication to producing the highest quality products and service while also enjoying the effort. The firm was recently honored with Intel's Supplier Continuous Quality Improvement Award, recognizing superior performance in quality, cost, innovation, sustainability, and service.