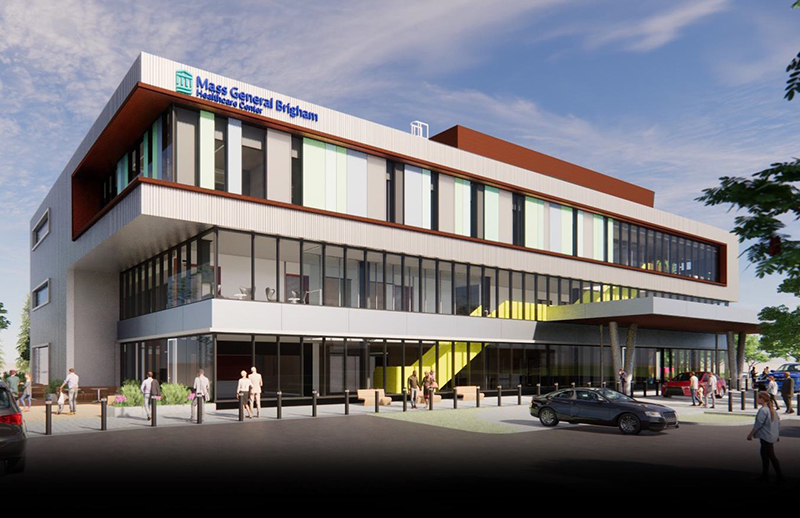 Salem, NH New Tuscan Village tenants include New Hampshire's first The Container Store slated for this holiday season, Nike, Chick-Fil-A, T-Mobile and Xfinity, Crumbl Cookies, and Bennett's Sandwich Shop.
"At Tuscan Village our guest experience is our number one priority, we want to provide our community the best brands and retailers. We are honored to welcome and continue welcoming new shopping concepts and dining destinations to our community," said Michael Powers, SVP of leasing.
6 South Village Dr. - During the holidays, Nike opened their doors to over 15,000 s/f of athletic footwear, apparel, and accessories.
14 South Village Dr. - Chick-Fil-A opened a 5,000 s/f location.
30 Tuscan Blvd. - Mass. General Brigham (MGB) is opening later this summer, care center providing both primary care and specialty treatment for patients in the Merrimack Valley and southern N.H.
10 South Village Dr. - The Container Store is slated to open with over 15,000 s/f. This concept will be one of the first new smaller format stores.
10 South Village Dr. - T-Mobile.
57 Central St., Unit B - Xfinity.
55 Central St. - Crumbl Cookies, with its fourth location in the state.
12 South Village Dr. - Bennett's Sandwich Shop has been featured in Yelp's "Top 100 Places to Eat in 2021."
In 2016, Tuscan Brands acquired the 170-acre property formerly known as the Rockingham Park with the vision of transforming it into a 3.8 million s/f mixed-use super regional destination. Five years later, the development has opened two phases and has exploded with national brands such as Mass General Brigham, L.L. Bean, Williams Sonoma, Pottery Barn, Marriott Hotels, 1,200 residences, and over one million s/f of life science campus space.