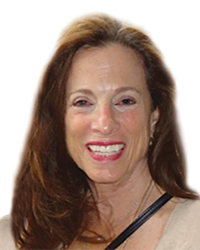 If in this new year of the new decade you are shaky about retail, you are right on. Headlines range from apocalypse to renaissance and everything in between. Be it AI technology, consumer demographics, or Amazon's potential drone deliveries, it's information overload and then what? Here is what is happening:
There are now three generations of shoppers: Boomers, Millennials, and Gen Z-ers. They each have different lifestyles, but each has expressed a desire to shop in physical stores albeit they make uncomplicated purchases conveniently online.
For other retail purchases these consumers prefer to buy in physical stores with human interaction, much of which comes from trained sales help or shopping with friends and family. "Back in the day" consumers shopped to accumulate goods at low prices. Today values have changed and consumers want a feel-good experience; otherwise, its home to click.
This means retailers have to know their customers, greet and meet them personally and know their shopping desires. Merchandise has to be selective and arranged creatively. The space has to be welcoming and warm. Amenities might include sofas and coffee, and above all shoppers want to touch, feel, and talk about the goods. The store becomes a laboratory to explore customer reaction and satisfaction with goods, services, and ambience. The store is also a flexible space capable of transformation as needs and habits change over time.
The future of retailers who understand the new order and adapt their concepts is bright since there is demand. Redoing has started with some department stores for selected urban locations: Target with smaller focused stores and Nordstrom with it's trial of specialized stores.
Regarding specialty retailers, Lululemon(Newbury St.) takes customer experience to the next level. The second floor has a café with tables for laptop work, comfortable seating, studio space for Yoga and Meditation classes, showers and dressing rooms. It's as if the merchandise on the first floor is simply a complement to upstairs…a convenience in case you forgot your yoga gear.
New generation retailers from the internet keep appearing. Some are direct-to-consumer stores; e.g., Bonobos, men's apparel: others are just market-right, like LEGIT (Chestnut Hill) unique athleisure apparel. In New York and Los Angeles new concepts are constantly debuting that with success expand to major markets nationwide.
The take away: We have entered a new retail era , one without a formula except to cater to the customer. Its neither a boom nor a renaissance, but a thoughtful and artful return to rebuilding an industry.
Carol Todreas is a principal at Todreas Hanley Associates, Cambridge, Mass.