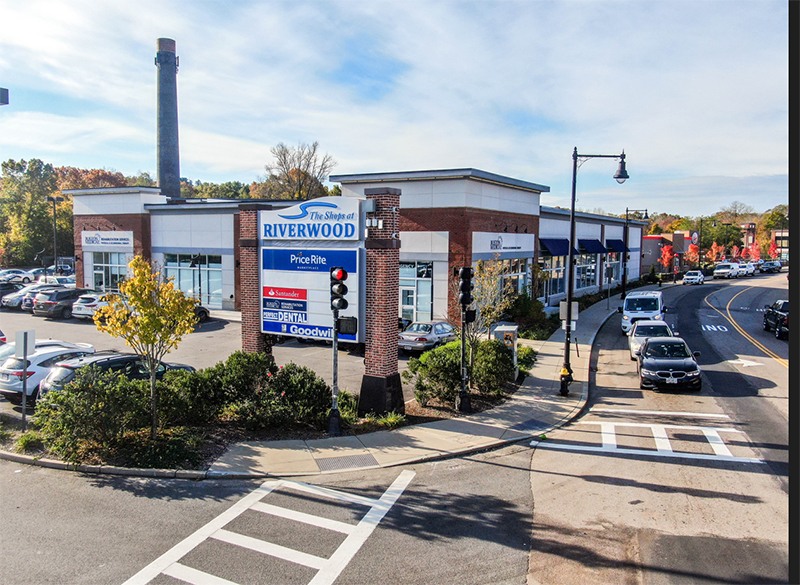 Hyde Park, MA Urban Edge Properties has acquired The Shops at Riverwood, a fully-leased grocery-anchored, retail center for $32.9 million. The acquisition advances the company's strategic plan of acquiring high-quality, infill real estate in a core retail market with attractive in-place yield and future growth potential. Alongside an anchor grocery store, Price Rite Marketplace, the property has an array of national and regional retail and service brands including Santander, Burger King, Boston Medical Center, and a recently opened Planet Fitness. Starbucks executed a lease for a pad site with construction expected to begin this summer.
"As we continue to see demand for essential retail and health care services in convenient urban locations, The Shops at Riverwood aligns with Urban Edge's current strategy," said Jeff Olson, chief executive officer. "The new Starbucks will enhance this experience and drive additional visits from the nearby population."
The Shops at Riverwood covers 78,000 s/f across six stand-alone buildings, including the future Starbucks, on an eight-acre site located seven miles south of downtown Boston. The site benefits from strong demographics with a three-mile population of 181,000 people with average annual household incomes of $113,000.
The transaction was completed by the company using cash-on-hand and a new $21.5 million non-recourse first mortgage secured by the property. The mortgage has a seven-year term at a fixed interest rate of 4.25%.