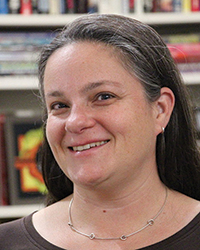 Boston, MA According to the entire board of the USGBC Massachusetts Chapter, they have hired Meredith Elbaum as the new executive director. A founding chapter board member with an extensive background championing sustainable design, Elbaum brings her vast experience to the roll.
They would also like to thank Celis Brisbin for all the work he has done acting as the interim executive director over the last 6 months.
Elbaum started officially with the chapter on November 15th, and they look forward to sharing more information and introducing her to the community soon.