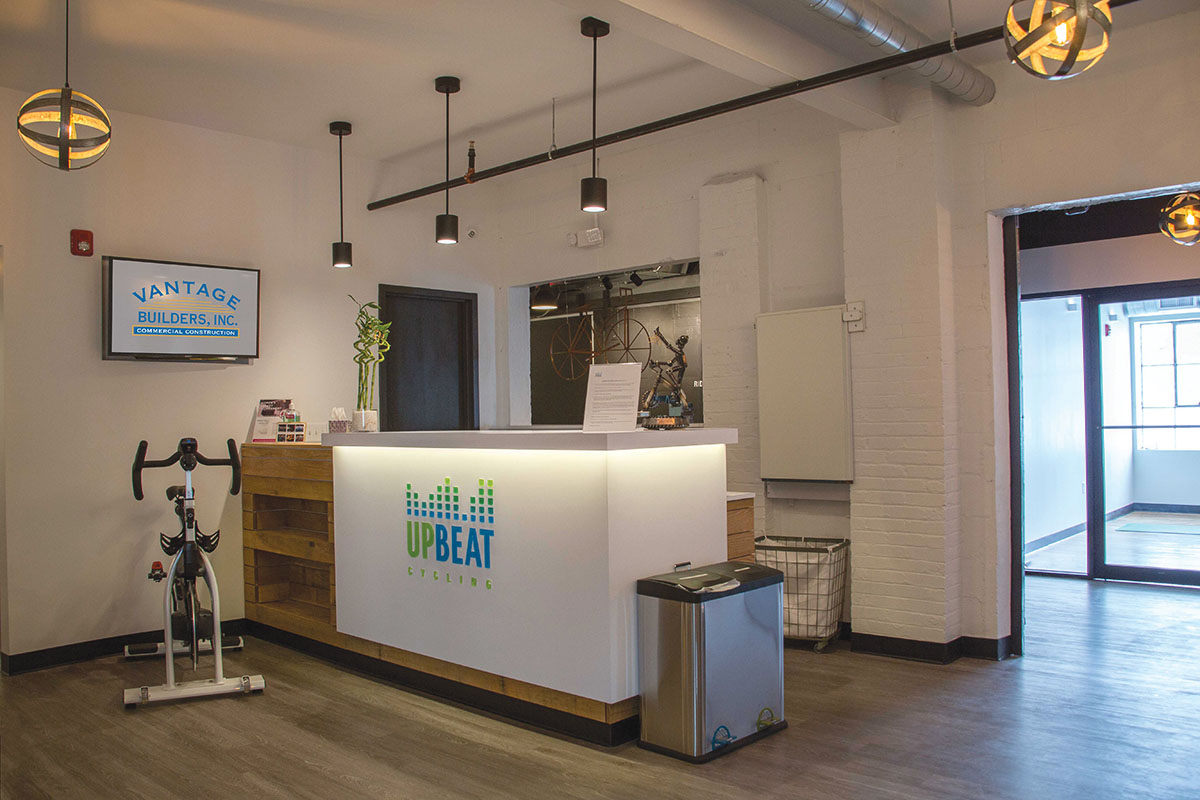 Arlington, MA Vantage Builders, Inc. has completed the build-out of Upbeat Cycling's first location, a 2,900 s/f studio at 6 Schouler Court-Rear.
The facility features a cycling theater with 32 Stages SC3 bikes, a yoga, Pilates and TRX suspension training room, and changing facilities. The design of the studio reflects Upbeat Cycling's philosophy of keeping fitness fun.
"Upbeat Cycling is the only boutique indoor cycling studio in Arlington and while we feature state-of-the-art equipment and classes, we definitely cater to people of all fitness levels," said Jackie Maurer, owner of Upbeat Cycling. "It was critical that the studio be both high-end and very welcoming so that no one feels unsure about taking a class. Vantage Builders helped us strike that critical balance."
Brown Fenollosa Architects designed the studio, which is located in the former Arlington Lithographic Building. The project began with significant internal demolition to prepare the formerly industrial location for its new use. The bright reception area welcomes clients and visitors and features Upbeat Cycling's branding.
The main ride theater is designed to motivate and encourage riders, helping them get the most out of their workout. Acoustical soundproofing in the floors, walls and ceiling enhance the sound system, creating an environment where the riders can hear both the instructors and the music, without either being overpowering. A lighting system keeps energy levels high, with more than a dozen programs, all with gentle changes rather than strobe effects.