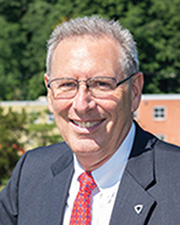 Shelton, CT The Care Free Boat Club has leased 12,500 s/f of storage space at 40 Oliver Terrace. The space will be used for boat storage in the off season. The building is a total of 25,000 s/f and the lease is for half the space.
Bruce Wettenstein, SIOR, partner with Vidal/Wettenstein negotiated the lease with the company, and was the listing broker.
Also, according to Wettenstein, Detail Masters of Fairfield has signed a lease for space at 255 Moffit St. in Stratford. The details of the lease were not disclosed. The space will be used for ceramic coating, paint correction and restoration, window tinting of automobiles, hand washes and much more. Detail Master will also pick up the vehicle and deliver it back to the owner. Financial terms of the lease were not released, however the tenant has options to renew in the future.
Wettenstein negotiated the lease on behalf the tenant and owner.