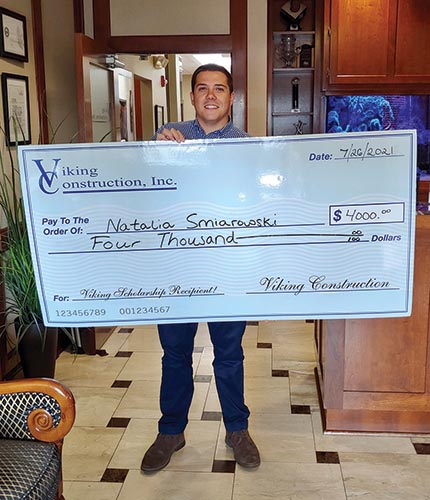 New Britain, CT Natalia Smiarowski has been awarded the 2021 Viking Construction Education Scholarship. Smiarowski, who plans to study architecture at the University of Massachusetts-Amherst, will receive $1,000 per year each year she remains in the program (up to $4,000 total).
Smiarowski graduated third in her class and has earned high honors every semester in high school. She is active in many academic and community organizations including the Polish Guiding and Scouting Association and the Great Orchestra of Christmas Charity. She plans to pursue a Master of Architecture and become a licensed architect.
Viking created this scholarship in 2012 to support the general community and, as much as possible, those pursing construction-related careers. To date, the company has committed $40,000 to students.
Applicants need to complete an in-depth submission and essay, along with an in-person interview to be considered for the award, and they must maintain a 2.7 grade point average minimum to continue to receive the award.
Applications for the 2022 award will be available in the spring at http://vikingconstruction.net/pdf/VCS-Scholarship.pdf.