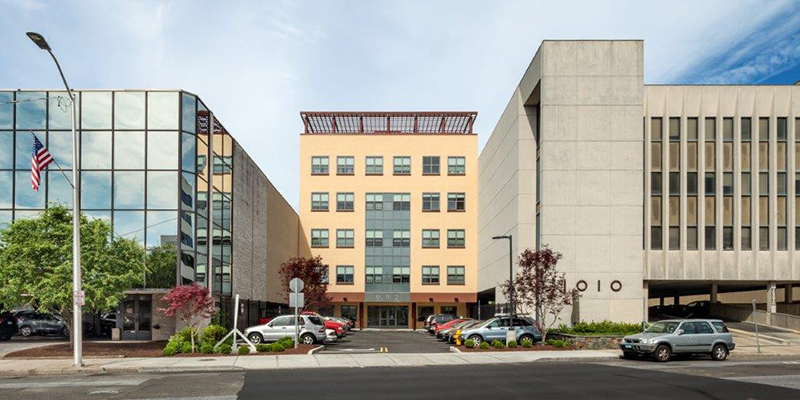 Stamford, CT Viking Construction's work on Summer Place 55-plus affordable housing community was recognized by the Connecticut Building Congress as a Project Team Award winner.
The $12.1 million building replaced the Czescik Homes which suffered irreparable damage from Superstorm Sandy in 2012. This challenging project included working on a very compact building site nestled next to occupied office buildings, complex excavation work and underpinning rebuild, and a tight completion schedule. The five-story, 48-unit apartment building is now a stylish community with exceptional exterior spaces including a 1,500 s/f landscaped rooftop plaza with panoramic views of downtown, as well as a protected ground-level patio area.
Kenneth Boroson Architects designed the project under the direction of Charter Oak Communities (the Housing Authority of Stamford, property owner) and Inspirica, Inc., a locally-based community service provider.