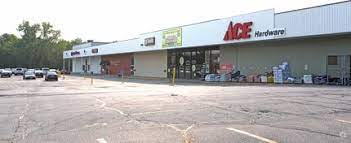 Milford, MA The South Plaza, an 80,000 s/f property located at 146 South Main St., was sold on July 6, 2023, for $4.7 million which is 7.9 cap. Dan Waldman of Waldman & Associates represented the owner and procured the buyer.
Waldman started leasing the plaza several years ago when it was 50% vacant. Now it is 100% leased, and the new tenants are thriving. The decision was made to sell to the buyer whose vision for the 10.5 acres on which the plaza is located on exceeded others in terms of future developments and improvements. The permitting process for these projects is currently ongoing. The sellers, who already own a business within the plaza, felt these additional retailers would drive more sales for the other tenants with the increase in traffic.
The current tenants in the plaza include Ace Hardware, Planet Fitness, TJ Games and Café, Milford Tile and Ceramics, a new Chinese restaurant and a high tech broadcasting station.