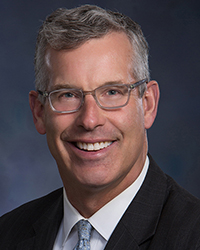 Westerly, RI The Washington Trust Co. has been selected to the Forbes list of Best-In-State Banks 2023. This award is presented by Forbes and Statista Inc., the world-leading statistics portal and industry ranking provider. Washington Trust was one of 137 unique banks across the U.S. selected for the Forbes list.
"We are proud to be recognized by Forbes as the Best-In-State Bank in Rhode Island," said Edward Handy III, Washington Trust chairman and chief executive officer.
"Throughout our 222+ year history, Washington Trust has been a community partner that provides trusted financial advice and personalized solutions to our customers. This honor reflects the value our customers place in us."
Forbes and Statista identified Best-In-State Banks 2023 based on two sources:
• An independent survey: Approximately 26,000 US consumers were asked to rate banks at which they have or previously have had checking/saving accounts. Participants made recommendations regarding overall satisfaction and assessed banks in the following areas: Trust, Terms & Conditions, Branch Services, Digital Services, Customer Service, and Financial Advice.
• Publicly available reviews: For each bank, in each state, a sentiment analysis approach of publicly available online text reviews and ratings was applied.
Founded in 1800, Washington Trust is the oldest community bank in the nation and one of the Northeast's premier financial services companies. Washington Trust offers a full range of financial services, including commercial banking, mortgage banking, personal banking and wealth management and trust services through its offices located in Rhode Island, Connecticut and Massachusetts.