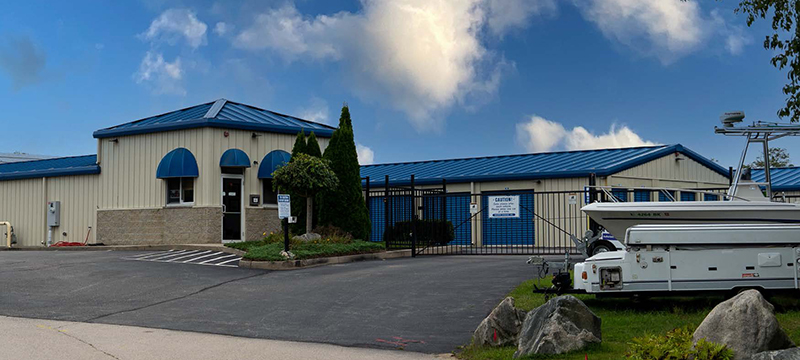 Westerly, RI Washington Trust's commercial real estate group provided a $5.76 million commercial mortgage to Granite SS, LLC, an affiliated entity of The Storage Investment Group, LLC of Wayne, Penn., to finance the purchase of an existing 367-unit self-storage facility.
Constructed in 2004, the property is comprised of 51,725 s/f of rentable area within 376 self-storage units built on a 3.51-acre parcel. Most units have exterior (drive-up) access, with temperature-controlled units. Project amenities include surveillance cameras, temperature-controlled units, keypad entry, and on-site management, as well as 54 uncovered spaces available to rent for RVs, boats, and trailers.
"With people working from home during the pandemic, we saw an increased need for more space and less clutter in the home," said Julia Anne Slom, senior vice president & team leader of Washington Trust's commercial real estate group. "We're pleased to provide financing for this property in Westerly, R.I., where there is a strong demand for self-storage units."
"We are thrilled to be working with the team at Washington Trust on another excellent loan execution," said Christopher Corr, CEO of The Storage Investment Group. "Through the investment of this facility we continue to execute on our business plan of acquiring quality, value-add self storage properties in thriving markets that provide excellent opportunities for growth. With our strong leadership team and accomplished partners such as Washington Trust, we look forward to the continued growth of our national portfolio."
Washington Trust's commercial real estate group provides commercial real estate mortgages for the construction, refinancing, or purchasing of investment real estate projects. Financing ranges in size from several hundred thousand dollars up to multi-million dollar projects.