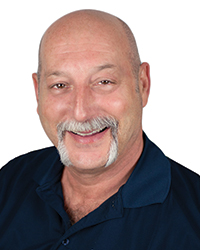 The New England Real Estate Journal was started in 1962 by Roland Hopkins. The Journal has given anyone connected to the commercial real estate (CRE) industry, a forum to publish their news. For 57 years brokers, developers, construction, appraisers, lawyers, and many others have submitted articles, press releases and advertised what they have been up to. The Journal's philosophy has always been to support the CRE industry.
The Journal has always worked to find better ways for the industry to connect with others, and be current. Now being in the digital age we have www.NEREJ.com and our digital edition for our weekly publication, a daily newsletter recap, posting daily on all social media platforms. When the Journal decided to bring things to the next level, we started the NEREJ Summits – almost four years ago. The Journal started having two events for networking and interviews on our radio show, then the second year it grew to six events and having panel speakers. The NEREJ summits have grown to be so big, having 125 to 300 people in attendance. This year we have sixteen events all over New England and New York. In 2018, we had started the NEREJ Blue Jacket Club inducting professionals who have made a difference in CRE industry. We also select one longtime supporter of the Journal and CRE industry for a lifetime achievement award. This years award will be presented on December 11th to Bill Cummings of Cummings Properties.
With the Journal reaching almost 60,000 professionals monthly in New England, and now with the Internet, around the world as well. I wrote this article not to sound like a commercial but to thank all of the people that have supported the Journal and who have attended our events and made them so successful. NEREJ will continue to grow and support the industries connected to commercial real estate for many years to come.
Rick Kaplan is the media/marketing director at NEREJ, Norwell, Mass.