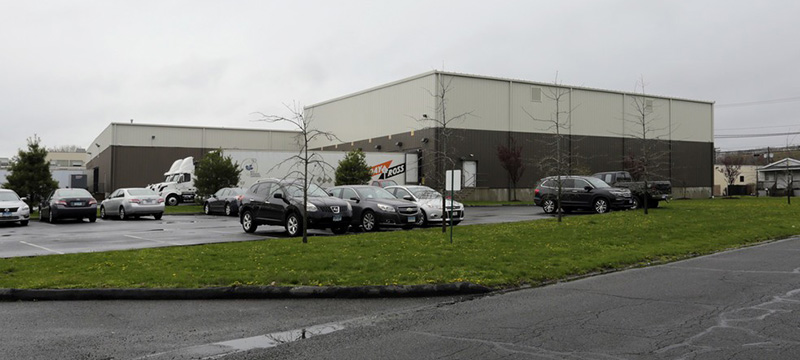 Stratford, CT The Stratford Industrial Park has leased its warehouse facility at 849 Honeyspot Rd. to Nuovo Pasta Productions.
The food production company is presently located in town and was in need of additional warehouse and distribution space that had commercial coolers and freezers in place. The 35,492 s/f building had been used for food distribution for many years.
When the building was about to be put on the market, the owner contacted George Shawah, of Baldwin Pearson & Company, Inc., to implement a marketing plan. Prior to entering the market, Nuovo Pasta had struck a deal to lease the facility for 10 years.
"This was a case of finding a property ideal for Nuovo's use before it actually came on the market, one that would almost fit the company to a tee", said Bruce Wettenstein, SIOR and partner with Vidal/Wettenstein who represented Nuovo. "Fortunately for Nuovo, the company had been shown the property just before it came on the market." Wettenstein said.
Nuovo Pasta is a privately held company which began in 1989, and since then has won numerous awards for its many food products.
Wettenstein represented Nuovo Pasta and Shawah represented the Stratford Industrial Park property. Terms of the 10 year lease were not released.