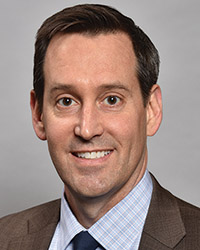 Whether you are building a new apartment complex or breathing new life into vacant property and adapting it for multifamily housing, understanding what it will take to make potential tenants sign on the dotted line is critical. Is having two master suites more important than secure resident parking? Is a lack of reliable cell service or absence of a package locker really going to deter renters?
The National Multifamily Housing Council/Kingsley 2017 Renter Preferences Report, the largest-ever survey of apartment renters which includes insights from more than a quarter million respondents, set out to uncover not just what renters want – but what they won't rent without. As 2018 approaches, these are the key apartment features, community amenities and factors impacting leasing decisions that developers and property managers should have on their radar.
Renters want fitness centers, even if they don't use them.
While 82% of renters across the U.S. are interested in having a fitness center at their community, 41% of renters with fitness centers rarely or never use them. That said, fitness centers do rank as the fifth most in-demand community amenity and those interested in having one expect to pay $31.75 in rent each month to have it.
Package storage amenities aren't just important during the holidays.
While UPS and USPS are projecting record-setting package delivery volumes this holiday season, package lockers are important for renters throughout the year. 57% of renters surveyed were highly interested or interested in package lockers. Nearly half of renters surveyed (47%) receive at least three packages per month.
Reflecting a shift in how buildings receive and store packages, Amazon announced earlier this year that it would be working with apartment developers throughout the U.S. to install its Hub by Amazon package lockers, negating the need for a doorman to sign for and watch over deliveries.
It's not just why they lease, but also why they leave.
While understanding what apartment features and community amenities will help attract tenants to a building, it is also important to understand why renters move. The top five reasons?
• Seeking lower rent;
•Seeking better apartment management;
• Seeking better apartment features;
• Seeking better community amenities; and
• Seeking better apartment floorplan/layout.
Plan for outdoor spaces - Four out of five apartment renters want a patio or balcony, while roughly two-thirds have an interest in shared outdoor space and common area barbeque grills. Nearly half of renters also note interest in a playground or community dog park.
Is smart technology a smart investment? - When it comes to the deal breakers that tenants won't rent without, smart technology ranks low on the list. Only 14-17% of renters indicated they wouldn't lease without smart thermostats, smart lighting and smart locks. However, if a unit has these features, they expect to pay roughly an extra $30 per month for each.
Research conducted by Hoyt Advisory Services and commissioned by National Multifamily Housing Council and National Apartment Association in June 2017 estimates 4.6 million new apartments will be needed by 2030 in order to meet demand. As developers work to meet this demand, understanding what renters want remains key to success.
Rick Haughey is vice president, industry technology initiatives for National Multifamily Housing Council, Washington D.C.