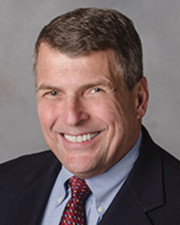 Looking in the Rear-View Mirror: what were the noteworthy trends in 2018? Looking ahead: what will 2019 bring to Boston markets?
It's still Boston. What a great place! What an economy. If you can afford it, booming Boston is a great place in which to live and work. For most. Demand for skilled workers and affordable housing is unabated, the metro's population increases, and the quality of life is enviable, if unaffordable to some.
So we didn't get Amazon, but we did get GE. Is that good?
Interest Rates / Inflation / Markets. Interest rates moved up. Inflation probably should be higher, but it isn't. While markets expected this to happen, it probably happened more slowly than initial expectations. Uncertainty is a huge factor in today's markets, and, for individual investors trying to preserve capital and eke out some sort of return, it's a nightmarish scenario. There are R-word rumblings, probably overblown from today's perspective.
Cost of capital is manageable. A lot of closely tailored real estate loans may have investors and lenders a little nervous. Lending volume was down and probably won't rebound meaningfully, leaving a lot of lenders between the rock and a hard place. Anecdotally, the smart lenders are maintaining discipline in a competitive marketplace flooded with capital and trying not to chase not very good deals.
Commercial Real Estate. Volumes were not as expected. Boston possesses generally healthy characteristics in most sectors. There was much talk about The End of the Great Commercial Real Estate Boom; that remains to be seen.
Housing. Was 2018 the end of the Great Housing Boom After the Great Housing Bust? Some cracks seem to show in the second half of the year. Let's talk about 2019.
So, What Happens in 2019?
Boston Economy. What, is there a problem? What problem? Steady as she goes, if not a bit over heated. If you can afford to live and work here, no place better. But maybe not so much for everyone.
Rates / Inflation / Markets. Rates should continue to inch up. Volatility in this hyper charged, politicized environment is going to be a serious factor and could cause some serious pain. If there is one thing markets really don't like is uncertainty and there is plenty of that out in the world. This probably won't change until there is a collective wising up (likely?).
Commercial Real Estate. Everyone has been predicting some variation of more moderation, a soft landing, a longer runway for a while. Commercial real estate markets are changing and observers need to understand the impact of these changes, some of which appear to be insignificant but could have major implication a few years down the road.
Housing. There are clearly signs indicating a "mature" market. There is some buyer resistance to high prices for both existing and new construction. Inventory seems to be increasing in some markets
Something will bring on the end of this amazing housing expansion. It's just not clear what that might be, or, if it took place, what it was, exactly? This is a good subject for an article twelve months from now. More information will allow hindsight to operate as intended.
Summary. This question has been asked before: is there dumb money out there? To be sure. On the other hand, there is the sense of growing realism and discipline about the economic life, whether owner, renter, or investor, and some pragmatism about the ups and downs of real estate, and of the economy. Everyone, except those willing to roll the dice, seems to have some awareness about the long length of this expansion. There is the nagging fear that maybe the party really did end a few hours ago earlier and a bunch of us are still getting down with it.
There was cause for much enthusiasm in Massachusetts markets in 2018. We will look forward to some "Realistic Optimism" in the new year. Either markets still have some legs into 2019 or the party really did end and we are just beginning to notice. Too soon to worry about 2019. A final thought: as much as we believe we know, there is much more that is unknowable. So keep an open mind and sift through the data carefully!
Bill Pastuszek, MAI, ASA, MRA, heads Shepherd Associates, Newton, Mass.