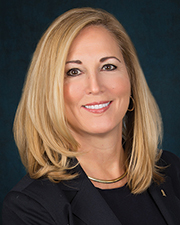 Danbury, CT According to the Savings Bank of Danbury, Paula Woodhouse has joined the bank as vice president commercial lender.
Woodhouse has worked in commercial banking for over 25 years, most recently serving as the head of business banking at Union Savings Bank. She is a graduate of University of Connecticut in Storrs, where she earned her bachelor's degree in Finance. In her new role, Woodhouse's responsibilities include business development of commercial lending and deposit solutions to local businesses.
"Paula is a great addition to our commercial lending group, she has a proven track record as a commercial banker and understands the needs of local businesses", said Patrick Kelley, senior vice president, senior commercial lender. She will be located at 35 West St.