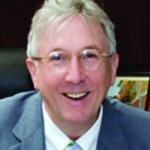 Joseph Bodio of LAN-TEL Communications and Associated Subcontractors of Mass. chapter president
The transition to January brings many things: some snow and ice on the ground, people returning to work after some well-earned time off, and, of course, New Year's resolutions. As well we know, these resolutions run the gamut from weight loss to spending more time with family to fixing finances.
It all sounds good, but the dirty little secret (if you can call it a secret) is that the majority of these resolutions never make it far. I sometimes wonder why that is. These folks can't all be joking when they make these resolutions. Why is it so hard?
It's not easy to get motivated to go out for a jog in January when it's 10 degrees out, and it's hard to get your finances in order when the credit card bill from Christmas shopping arrives. But there has to be something else going on for the problem to be so widespread.
I read something recently that I think helps explain what's going on. Scientists suggest that habits, whether on the job or in your personal life, create memories, which become the default basis when you're faced with a choice or decision. In other words, it's hard to not to do what you've always done.
That got me thinking about the construction industry. Our industry relies on tried and true methods for a reason – no one wants concrete floors or walls cracking, or electrical systems shorting out because an unproven method or untested materials were used. But there are certainly improvements that can be made to our processes and workflow that have more to do with common sense and communication than with new technologies.
I think the new Millennium Tower in Boston is an example of that. I've read about that project in ASM's publication (The Professional Contractor) and elsewhere. What jumped out at me was the enormous level of preconstruction planning and collaboration that took place before any ground was broken.
Certainly, the technologies used on that project were state-of-the-art, but I'm still amazed at the coordination among the 65 subcontractors, 150 material suppliers, general contractor and building owner it took to get the job done so quickly. Trust me, with that many trades and that many workers, it could have easily been a modern-day version of the Tower of Babel. That level of coordination requires a lot of communication, and that's an area where our industry has lagged. I've seen it myself – delays and waste that could have been avoided through better communication. 
So maybe you won't lose 20 pounds this year, or become debt-free, or be able to see every one of your kids' ballgames or dance rehearsals. But if you're in construction, communicating better with colleagues in your own company and in other companies is a resolution you should be able to keep. Let others know how you and your team are progressing, and how your schedule will affect their schedule. If you see potential problems on the horizon, say something!  It may not be an easy conversation, but it will be better than the talk you'll have if you ignore the problem, and hope it goes away. Remember, forewarned is forearmed.
It might not help you lose weight, but it will take a weight off your mind, and will be one resolution you'll be proud to have stuck to when you raise a toast next New Year's Eve.
Joseph Bodio is the president of the Associated Subcontractors of Mass., Boston and is president and CEO of LAN-TEL Communications, Norwood, Mass.