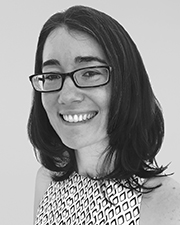 Boston, MA According to Saam Architecture, Leah Fannon has been promoted to senior associate. Fannon is a registered architect in Massachusetts and Ohio and has been with Saam for two years. Fannon received her bachelor of architecture from Rensselaer Polytechnic Institute in 2005. She is LEED-certified and a member of the American Institute of Architects.
"Leah consistently provides a high level of attention and service to her clients and we are delighted to promote her to senior associate," said Diana Nicklaus, president and CEO.
Leah's experience includes a variety of projects in the public and private sectors. She is currently working on several projects for the Massachusetts Port Authority.