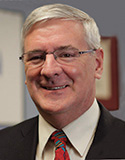 Here we are in the middle of the summer with warm days, outdoor events and vacations in our thoughts. Unfortunately most of us still need to work for a living and can only take limited time off.
So what is happening in our industry this summer? The pace of work tends to be slower in the summer because of holidays and vacations, people can't be reached as easily compounded by cities and towns cut back on the number of hearings etc. So as the existing projects getting approvals slow, the construction activity increases with good weather and long days. If you have clients like mine building multifamily housing they want it completed before fall and likewise your commercial clients want to be up and operating before the fall sales cycle. Either way just as you thought things might slow down another aspect of work increases, there is no break.
But summer can be a time to review where you stand with your business and professional goals for the year. As you reach the halfway point in 2018 where do you stand? Did you make those new client connections that were mapped out in your marketing plan for this year? Did you work on those professional education achievements that allow you to gain a new or better position at your job? Do not worry, all is not lost if you haven't.
There are several networking events that you can attend which also bring you outside to enjoy the weather. I attended two such event in the last week and reconnected with several people and met a few new contacts which have the potential to benefit my business. They were also educational in nature so fulfilled my desire to constantly learn new things and stay informed.
The first was a tour of Hancock Estates in Chestnut Hill. Chestnut Hill Realty and Ed Zuker have a new project which was featured in a tour and educational program put on by the 55+ Housing Industry Council of Massachusetts. This group, affiliated with the National Association of Home Builders (NAHB) runs networking events and educational programs in association with the Builders and Remodelers Association of Greater Boston (BRAGB). In this program which included a tour of Boston's first super luxury rental development in the suburbs, I learned who is renting the units, the process of marketing units, the thoughts and research that went into the design of the project and even from some residents. While attending I also reconnected with people and made plans to see how we could help develop business together.
The other event was NAIOP's walking tour of Boston's South End. This was my first time attending one of their events but found it well run and very informative. It had several speakers and stops along the way as well as ending with a networking reception on the roof deck at Ink Block. I learned more about what has been done and the approval process which got some projects built as well as many recent approvals for future development for the area between Chinatown and the South End. We also visited the new Exchange South End, a redevelopment of the Flower Exchange into a center for life science/tech companies in a thriving urban neighborhood. The transformation of the Flower Exchange with its 5.6 acre site is becoming a new center with on campus restaurants, retail, fitness and daycare center and 1.5 million s/f for office/lab/research space. All this with a transportation network at its doorstep and integrated into the South End and Boston Medical Center neighborhood. This tour fit well with our business plan and help me know more about the area we are opening a new satellite office for O'Sullivan architects.
So as summer moves along look around for new opportunities to achieve your goals for the year and still get outside and enjoy the summer. You can combine personal and professional growth with fun summer activities. Just because it is summer, many organizations and opportunities are still available.
David O'Sullivan, AIA, is the president of O'Sullivan Architects, Inc., Reading, Mass.