Lakeville, MA According to Ofer Drucker, senior vice president of CANPRO Investments Ltd., Autoscribe Informatics, a fast-growing provider of industry leading configurable future-proof database management applications, moved into 3,201 s/f at Lakeville Corporate Park, located on Riverside Dr.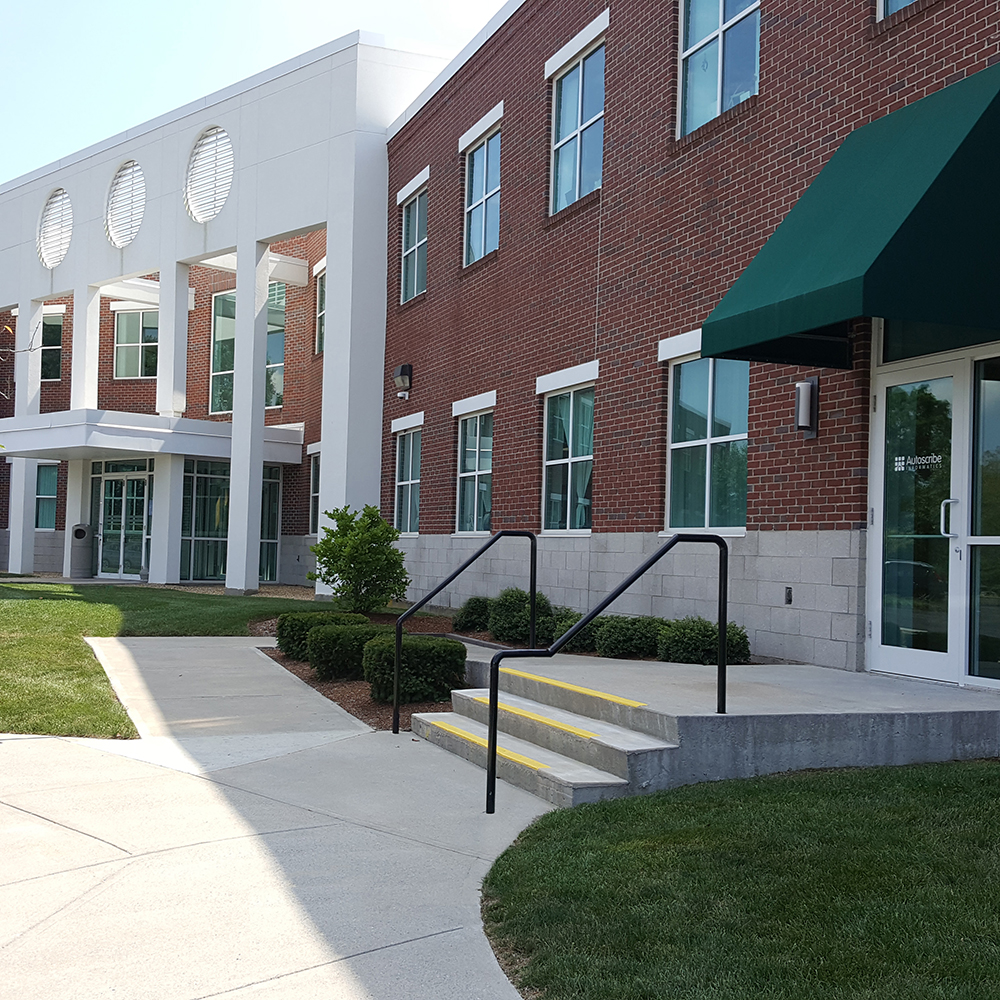 "We are thrilled to welcome Autoscribe Informatics as our newest tenant at Lakeville Corporate Park. They are an expanding company and we were pleased to be able to meet their real estate needs when it came time to find a new corporate headquarters," said Drucker.
The new office now serves as the U.S. Headquarters of Autoscribe with sales, administration, technical services and support functions all within the one office.
Kristine Joyce, operations manager for Autoscribe Informatics said, "Our office in Falmouth, MA was creaking at the seams. Lakeville is perfectly positioned for our staff between Cape Cod, Providence and Boston, and provides the ideal space for us to expand into. A big thank you to the folks from CANPRO have been great in getting us settled. We were up and running very quickly and already feel very at home here."
CANPRO Lakeville Corporate Park is situated on a maintained campus and is home to several high-profile companies and government agencies that are long-standing tenants.
Autoscribe Informatics provides solutions such as Laboratory Information Management Systems (LIMS) and Quality Management Systems that are configured to match user requirements and can easily adapt as needs evolve.
Uniquely, Autoscribe Informatics systems are configured using graphical configuration tools, rather than modifying the software itself. No custom coding is required. This means that users can quickly modify workflows and screens themselves, as needs evolve, ensuring the overall solution remains relevant to their requirements even after many years use. Autoscribe Informatics also has offices in the UK and distributors around the world.
CANPRO Investments Ltd. has been in the commercial real estate business for over fifty (50) years. It currently owns, controls and manages over five million s/f of commercial property. The properties are primarily shopping centers and office towers.
CANPRO Investments, Ltd. is an international, commercial real estate development company that has successfully developed premier business space for rent in Lakeville Corporate Park. Conveniently located at the intersection of I-495 and Rte. 105, the CANPRO properties at Lakeville Corporate Park are designed to provide flexible, efficient, top- quality space to meet an array of business needs. Featuring over 85,000 s/f of class A rentable office space in three office buildings and over 14 acres of developed land for sale.