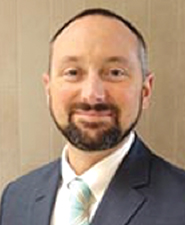 Lexington, MA Bierbrier Development has appointed Brian Callahan to vice president, leasing.
Callahan will have overall responsibility for marketing and leasing Bierbrier's portfolio. He brings over 15 years of leasing experience, having previously worked as regional manager of leasing & dispositions for Ahold/Delahaize, and held other brokerage positions at CBRE and Keypoint Partners.
"We are delighted to welcome Brian as a member of the senior leadership team at BDI," said Len Bierbrier, president of Bierbrier Development.