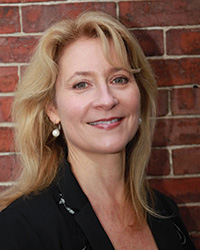 Manchester-By-The-Sea, MA Sarah Carson Kearney has joined Wild Apple Homes as financial controller. Carson Kearney will oversee all aspects of financial management and operations, including budget development, cash flow, revenue recognition, and compliance with federal, state, and local reporting requirements.
In addition, Carson Kearney will be responsible for managing outsourced professional services, including human resources.
"We pride ourselves on building quality homes, and that requires detailed financial budgeting," said Tom Dodge, president of Wild Apple Homes. "Sarah is an accomplished financial controller with a proven track record of significant accomplishments for clients across the North Shore. As financial controller, Sarah will ensure timely and accurate financial controls to help projects run more effectively as well as our company as a whole. We are thrilled to add her to our team."
Carson Kearneybrings extensive experience from almost three decades as a self-employed financial controller. Her diverse background includes providing financial management services for all types of small to mid-sized companies, with a focus on startup and trade businesses. Her ability to accurately maintain day to day accounting functions and her passion for construction will contribute to her new role at Wild AppleHomes.
Carson Kearney earned a Bachelor of Business Administration in International Finance and Marketing from the University of Miami, Coral Gables, FL.