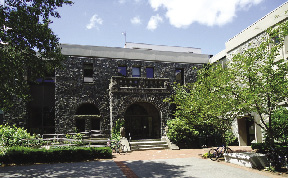 Barnum-Dana Hall building at Tufts University - Medford, MA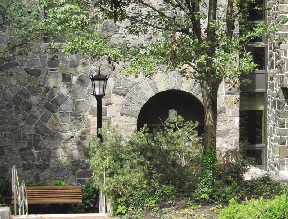 Barnum-Dana Hall building at Tufts University - Medford, MA
Columbia Construction recently completed major renovations to exterior elements of the Barnum-Dana Hall building at Tufts University. One of the oldest buildings on Tufts' Medford/Somerville campus, Barnum Hall was originally built in 1884 with funds donated to Tufts by P.T. Barnum, the American showman and one of Tufts' original trustees. In years following its construction, multiple wings were added to the building to meet the needs of Tufts' Biology Department. Dana Laboratory was later added to the west wing of the building in 1963, containing additional classrooms and laboratories. Today, Barnum-Dana Hall continues to serve as the primary location of Tufts' Department of Biology.
As construction manager, Columbia implemented a number of upgrades to the facility. Completed on a fast-track, 3-month schedule, Columbia restored structural and architectural stone and precast elements at Barnum Hall; upgraded windows and sealant; installed new roof railings; painted lintels, doors, entrance steps and fire escapes; improved sidewalks, curbing, fencing and walkways around the site; and refurbished Dana Hall's entry canopy and the entry vestibule at Barnum Hall. A new emergency generator and underground conduit serving the building was also installed.
One of the challenges of this project was to make sure all new construction elements blended with the original characteristics of this landmark building. Columbia worked collaboratively with the project architect, Rojas Group, to make sure final results were cohesive. Columbia also utilized Building Information Modeling (BIM) techniques in order to determine constructability options and visualize repairs.