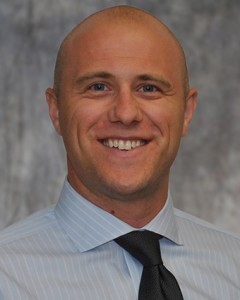 Cummings Properties
" width="240" height="300" /> Stephen Cusano,
Cummings Properties
Woburn, MA Stephen Cusano has joined the leasing team at the commercial real estate firm Cummings Properties. Cusano spent the past three years as a commercial real estate advisor with Boston firm NAI Hunneman, where his niche was downtown office space. While there, he worked with clients to secure locations in Boston's Financial District, the Seaport area, and the Back Bay.
According to Cummings Properties leasing manager Ed Silvey, Cusano has a reputation for superior service delivery to tenants and property owners alike, as well as a deep knowledge of commercial space in the Greater Boston area.
"Steve's background and competitive edge make him a perfect complement to an already strong team," said Silvey. "His previous commercial real estate experience has allowed him to hit the ground running."
At Cummings, Cusano is expanding his purview to all types of commercial space, including flex space, laboratories, and retail storefronts. He helps prospective clients find their ideal space from within Cummings Properties' 10 million s/f portfolio. Spanning 10 suburban communities, it includes major business campuses Cummings Park and TradeCenter 128 in Woburn and Cummings Center and 50 Dunham Rd. in Beverly.
"I am pleased to join an organization with such an outstanding reputation and presence in the market," said Cusano, a licensed salesperson in Massachusetts. "More important, I am impressed by how much the company values each of its employees. It is reflected in the quality of people that work at Cummings. I am excited to be a part of this talented and genuine group of professionals."
Cusano attended Tufts University, where he played varsity football and graduated with a bachelor of arts in Economics. Prior to working at NAI Hunneman, he was an associate at Vesper Realty Advisors.