Belmont, MA At the Massachusetts School Building Authority (MSBA) owner's project manager review panel, Daedalus Projects, Inc. was unanimously approved to serve as the owner's project manager (OPM) for feasibility study of the Belmont High School project. The Belmont High School building committee (SBC) held a public meeting to introduce the Daedalus team to the community where SBC chair Bill Lovallo cited Daedalus' track record of successful MSBA projects and previous experience with public facilities in the town as major factors in the decision to hire the firm.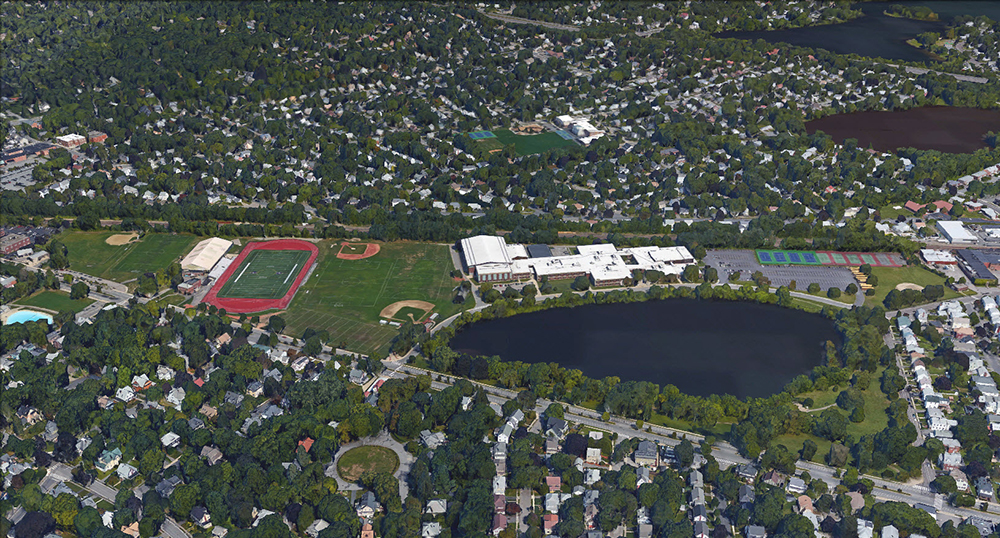 The existing Belmont High School was built in 1970 and does not adequately meet the needs of the student population. Overcrowding has placed considerable strain on the building's facilities and is anticipated to worsen significantly in coming years. The school is located on a challenging site that is bordered by Commuter Rail train tracks to the north, Clay Pit Pond to the south, and residential and commercial properties to the east and west. The project team has begun the designer selection phase and expects to release a request for proposals to architects soon.
Daedalus's previous work in Belmont includes serving as OPM on both the Chenery Middle School and the ongoing repairs to the fire stations. Daedalus' team for this project will be led by firm president Richard Marks, senior project manager Tom Gatzunis, P.E., and senior project manager Shane Nolan.
Daedalus Projects, Inc. is a Boston-based Owner's Project Management and Cost Estimating firm. With more than 27 years of experience, Daedalus has a proven track record of delivering superior quality professional services for both public and private projects.
As Owner's Project Managers, Daedalus provides comprehensive oversight of public and private projects. Our services include owner representation, budget and schedule management, project communications management, and contractor oversight. We work collaboratively with our clients to ensure that each project meets our high standards of efficiency, quality, and care.
As professional Cost Estimators, Daedalus provides enhanced cost consulting services to Owners and Architecture and Engineering firms across the country. Our team of professionals includes specialists in civil, structural, architectural, mechanical, and electrical cost estimating, the majority of whom have over 20 years of experience in cost estimating and value management. Daedalus provides accurate estimates for all phases of design and construction – from conceptual design through bid documents – as well as cost consulting during construction for value engineering options and change orders. We deliver the same exceptional quality of service regardless of the size, scope, or value of the project.
Daedalus Projects is a member of the Association for General Contractors (AGC) and the Greater Boston Chamber of Commerce.