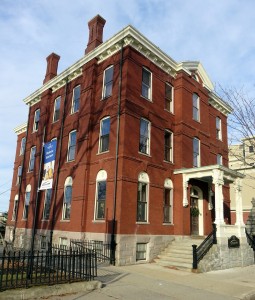 327 Gorham Street - Lowell, MA
Lowell, MA Area businessman David Daly has acquired the property at 327 Gorham St., the former St. Peter's Rectory building, which presently serves as an office building for several business agencies and professionals. The property was sold by Susan and James Cooney, formerly of the James L. Cooney Agency.
"Our intention is to preserve and further improve this important historic building," said Daly. "The Cooneys did an amazing job in maintaining and enhancing the features of this property which included making it ADA compliant. As the new property owner, I expect to maintain the building with the same level of care and attention." The sale was completed on November 30, 2015, for an undisclosed price.
Presently, the main tenant at the property is Clark Insurance, which has signed a long term lease to remain in the building. Several area attorneys and a professional consultant occupy the offices in the upper two floors of the property. Daly said that he hoped that all tenants would remain at the property.
Constructed in 1890-91, the building served as a rectory and residence of St. Peter's Church. The church itself was demolished in 1996 due to declining enrollment by the Boston Archdiocese. The building is a five story brick structure with significant architectural details, topped by a wooden cupola. Interior details include ornate wainscoting, stained glass window, and many custom features, including coffered ceilings and multiple fireplaces. It is immediately across the street from the Lowell Superior Court and Northern Middlesex Registry of Deeds, which together form a prominent gateway to downtown. The property is also listed on the National Register of Historic Properties.
Work on the property is expected to include energy efficiency updates and technology improvements, enhancements to lighting, landscaping, and traffic flow, as well as, the addition of a modern security system with remote access to the on-site cameras.