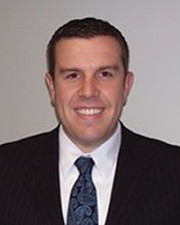 Quincy, MA Amid a standing ovation from hundreds of his peers, Conway Commercial agent David Ellis was named Jack Conway, Realtor's #1 Salesperson Companywide for 2017. He received his award at the 31st Annual Conway Country Convention, held at the Boston Marriott Quincy.
This was the second consecutive year that Ellis outsold more than 700 Conway associates in 30 offices from Swampscott to Cape Cod to earn the firm's highest honor. He was also the 2017 top listing and selling agent for his Conway Commercial team.
"Dave is not only an outstanding commercial Realtor, but also an active, contributing member of his community," said Conway CEO/president Carol Bulman in announcing her company's top sales award from the podium of the Marriott ballroom. "Once again, I am proud to honor David Ellis as the #1 Sales Agent in all of Conway Country."
Ellis is a member, past director, and former Ambassador of the Year for the South Shore Chamber of Commerce. He is active in numerous civic and charitable organizations and was the recipient of the "40 under 40" Award presented by the South Shore Stars, a youth development organization serving 1,200 local children.
Ellis assists clients in buying, selling, and leasing commercial and industrial properties throughout Southeastern Massachusetts. With a degree in finance and economics from Babson College and the experience gained from working in his family's South Shore construction business, he was well prepared to excel in real estate when he began his Conway career in 2011.