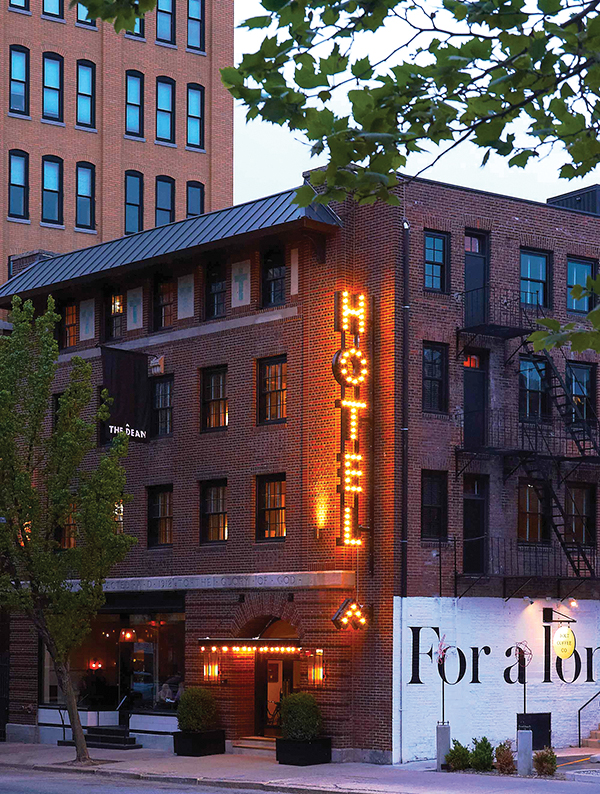 Providence, RI Fantini & Gorga has arranged $7 million in permanent financing for The Dean, a 52 key, four-story, boutique hotel located in downtown.
"We expected to generate a lot of interest for this hotel as it has had great occupancy since opening in 2014. The Dean occupies a unique space in the Providence market as one of only two boutique hotels. The property features unique interiors that give a fresh take on comfort and simplicity, while retaining many of the building's original details, including its mosaic tile flooring and brick façade. It shows how much care has been put into the property which, resulted in better financing," said Derek Coulombe, senior managing director, who together with Lindsay Feig, senior analyst, arranged the financing.
Located in downtown, across from the Dunkin Donuts Center and Rhode Island Convention Center, The Dean commenced operation in 2014 after an extensive gut renovation.
There are several food and beverage venues at The Dean, including local roaster Bolt Coffee located in the hotel's lobby; The Boombox, a private karaoke bar; The Magdalanae Room Hotel Bar, and North, an Asian-inspired restaurant.