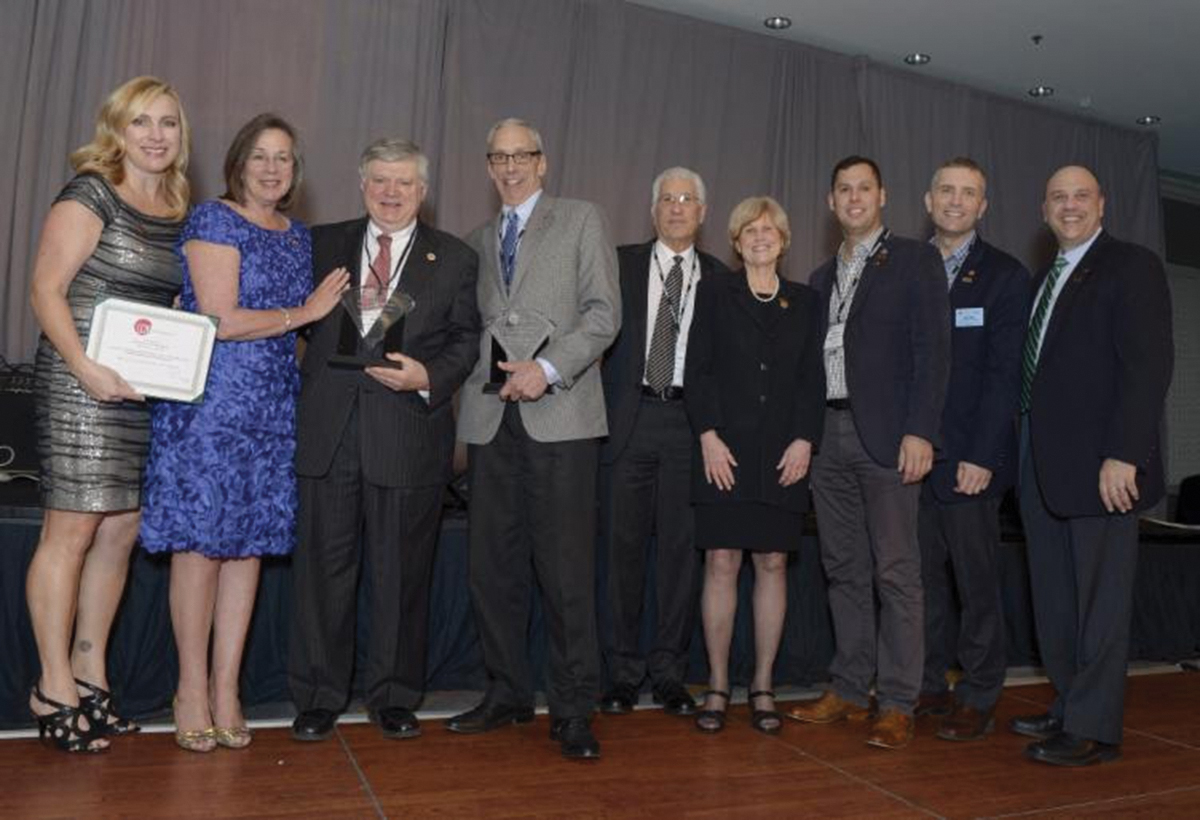 Chicago, IL Last month at the 2017 CCIM Spring Governance Meetings Stanley Gniazdowski, CCIM, CRE, and Carl Russell, CCIM, SIOR were honored with the Named Endowed Scholarship on behalf of the Connecticut CCIM chapter. This NES will provide a $1,000 scholarship annually, in perpetuity, to a well deserving Connecticut commercial real estate practitioner who is actively pursuing the CCIM designation.
The Connecticut CCIM Chapter's board of directors selected Gniazdowski and Russell to receive this honor because of their hard work and dedication to the Connecticut chapter and their service to the Institute.
Gniazdowski is a senior instructor for the CCIM international education courses since 1985. He is an adjunct assistant professor of Real Estate at New York University Shack Institute of Real Estate, since 1992. He also lectures and trains internationally in such places as Poland, Russia, Slovakia, Taiwan, Hungary and Ukraine. Stanley Gniazdowski has been in the real estate profession since 1973 as a broker, appraiser and consultant. He was vice president and a consultant at Cushman & Wakefield prior to forming his own firm.
Russell is a specialist in investment analysis and offers his clients more than forty years of experience in the field of real estate. He received a B.S. in Business Administration from Boston University, a M.B.A. in International Trade and Finance from Lehigh University. He is a senior instructor for the National Association of Realtors' Commercial Investment Real Estate Institute CCIM program. They named him "Instructor of the Year" in 1996, and he received the prestigious Victor L. Lyon Award in 1997 for his contributions to the CCIMprogram. In addition to teaching for C.I.R.E.I. Carl is an Assistant Adjunct Professor of Real Estate at New York University.