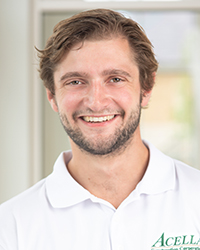 Atkinson, NH John Gregsak has joined Acella Construction Corp. as a project superintendent.
In this role, he manages all field activities, coordinates schedules and delivers quality product within defined timetable constraints.
Gregsak brings industry experience to his post with Acella; previous places of employment include South Coast Improvement Co. as a project superintendent and The Damon Co. as a site supervisor/project manager.
He is a graduate of Roger Williams University with a Bachelor of Science degree in Construction Management.
"We're more than pleased to welcome John to our team," said Dave Dirubbo, founder and president of Acella Const. "His knowledge, industry experience and enthusiasm for the work we do is exceptional; we're happy to have him on board."