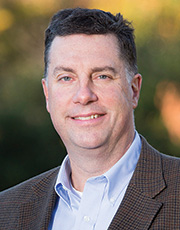 Danvers, MA Hancock Associates, a leading local provider of land surveying, civil engineering and wetland science services, is celebrating 40 years in business. The firm was founded in 1978 by Frank Hancock, PLS, PE, to provide land surveying and civil engineering services to the North Shore and Essex County. Donald Desmond, PLS, who assisted Frank in creating the firm, became president in 1984. Wayne Jalbert, PLS, became president in 2016.
Today, Hancock Associates has offices in seven locations, over 70 employees and serves Mass., Southern N.H., Conn. and R.I.
Hancock also maintains an archive of historical survey records from 25 land surveying and civil engineering firms dating back to 1852. These records not only can assist Hancock Associates in performing surveying tasks quickly and cost-effectively, they can be an invaluable resource for other organizations and individuals.
"Our founders created a firm focused on integrity, accuracy and delivery. For 40 years, we've been able to continue that tradition by investing in exceptional staff and building great partnerships with our clients through expertise, dedication, leadership and trust," said Jalbert. "We look forward to another 40 great years!"
Hancock Associates is made up of surveyors, engineers and scientists dedicated to excellence in land/coastal development, construction and preservation. They have maintained their position as an industry leader through their investment in exceptional staff, state-of-the-art equipment/technology and acquisition of multiple surveying and engineering firms and historical survey records dating back to 1852. Since 1978, Hancock Associates has been providing land surveying, civil engineering and wetland science services throughout Massachusetts and now cover Southern New Hampshire, Connecticut and Rhode Island. They value the long-term relationships they have with their clients served through their offices in Billerica, Chelmsford, Danvers, Marlborough, Newburyport and Princeton, Massachusetts and Salem, New Hampshire.