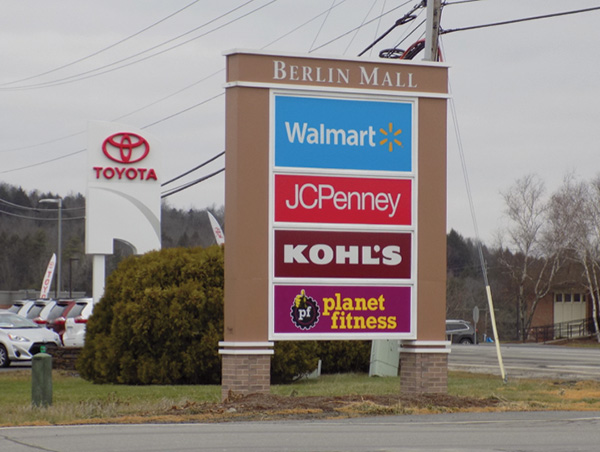 Berlin, VT Heidenberg Properties Group celebrated the grand opening of a 15,000 s/f Planet Fitness at the Berlin Mall. One of the largest and fastest growing franchisors and operators of fitness centers in the United States, Planet Fitness will serve as junior anchor of the 250,000 s/f mall located on Berlin Mall Rd.
"We've conducted an extensive search to find the right tenant for this high-profile space and provide central Vermont residents with a meaningful, value-priced service retailer," said Ken Simon, VP of Heidenberg Properties Group and owner of Berlin Mall. "What's more, Planet Fitness has stimulated renewed interest from complementary tenants such as Supercuts, which has recently signed a new lease at the Mall."
"We are thrilled to bring our non-intimidating, high-quality, and affordable fitness experience to the central Vermont community," said Jim Esposito, senior vice president of Planet Fitness Corporate Club Operations.
"The addition of Planet Fitness, and community events like Walk the Long Trail at Berlin Mall, further our goals of revitalizing the mall property, creating good local jobs, and providing residents and visitors in the area with a positive shopping experience," said mall manager, Gerry Hanifin.