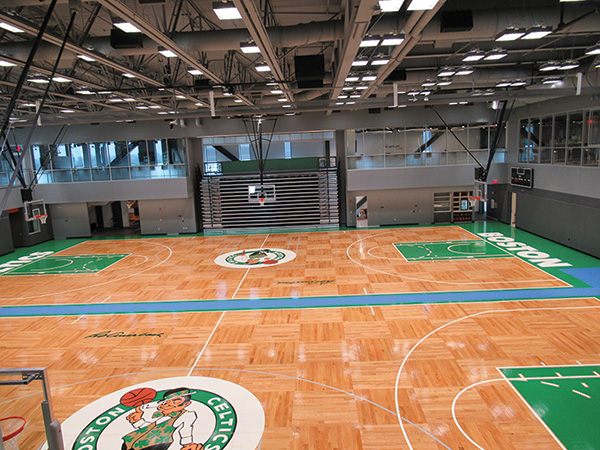 Brighton, MA During the 2018 NBA playoff run, Holm & Associates once again worked with the Boston Celtics to manage the relocation of training / exercise equipment as well as player and staff belongings from their training facility in Waltham to the 70,000 s/f Auerbach Center at New Balance world headquarters at Boston Landing.
The Holm team also managed the decommissioning of the facility, which included removing all Celtics branding and colors, removal of all fixtures and equipment such as several basketball nets and infrastructure, scoreboards, and championship banners. The Holm team coordinated the decommissioning and disposal of bleachers and industrial laundry equipment as well as the relocation of their Red Claws minor league team's excess exercise and training equipment from their Portland, ME. facility.
Holm & Associates' mission is to provide expert guidance to our clients as they navigate their real estate requirements, delivering unparalleled project management expertise throughout all phases of their projects. We understand that team synergy, collaboration and communication are the key elements needed to guarantee client satisfaction and we strive to exceed it.