Nantucket, MA Bob Horvath and Todd Tremblay of Horvath & Tremblay have completed the sale of the ground lease to Stop & Shop. Horvath & Tremblay exclusively represented the seller and procured the buyer to close the transaction at a sale price of $11 million.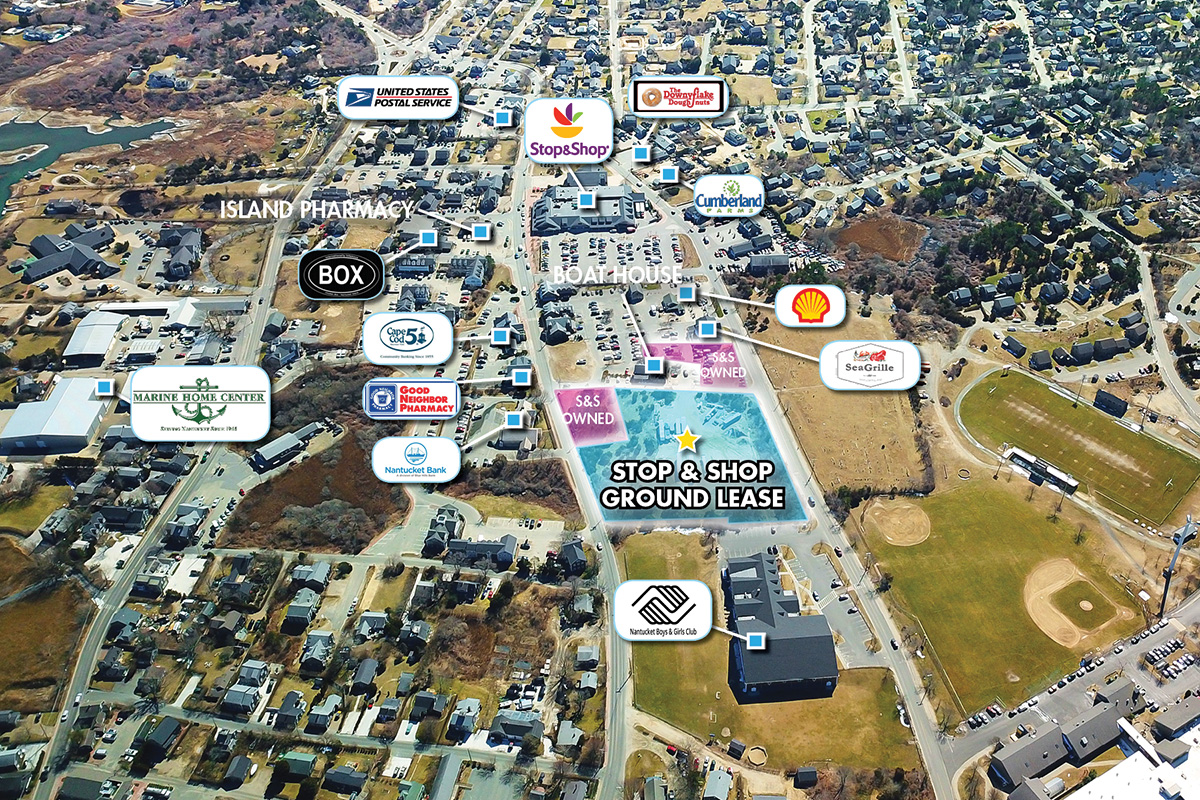 The commercially zoned, 2.3-acre land parcel is ground leased to the Stop & Shop Supermarket Company with over 13 years of term remaining plus twelve, 5-year renewal options. The option periods feature a 10% rent increase every 10 years, which presents with a hedge against inflation in a severely land-constrained market. The ground lease features a corporate guaranty by the Stop & Shop Supermarket Company, LLC.
51 Sparks Ave. is located within the Commercial Mid-Island (CMI) zoning district, the commercial heart of the island, approximately half-way between Nantucket Harbor and the Nantucket Airport.