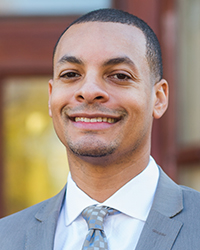 Talk about housing in Boston often focuses on the issue of affordability, and for good reason. Given the skyrocketing rents across our city, preserving affordable housing must continue to be our top priority in the fight against displacement and gentrification. But in addition to affordability, we must ensure that the housing we're providing is safe for the families and children that live in the units. That means safe from crime, health hazards, and fire risks that too often result in tragedy in our neighborhoods.
One of the best policies to ensure the safety of our housing, is to go smoke free. Two years ago, Cruz Management partnered with the Boston Public Health Commission to implement a smoke free housing policy for our more than 4,000 residents in properties we manage across the city. The decision followed a tenant survey that showed widespread, positive support for smoke-free buildings. Over the past two years, this policy has provided safe and healthy environments for our residents. It has made a big difference especially for the many children who suffer from asthma and other respiratory problems and are highly sensitive to smoke that creeps through neighboring vents. The policy does not prohibit smokers from living in the building. It protects others from second-hand smoke by creating designated smoking zones outside the building. It has also protected against fire risks that are ever-present with lit cigarettes in a house or apartment. Furthermore, from a management perspective, smoke-free units are easier to maintain and sustain less damage from year to year.
But healthy and safe housing isn't just about being smoke free. It's about residents banding together to form organizations that look out for one another. It's about checking on an elderly neighbor during a snowstorm to make sure they have adequate food and heat. Or residents supporting healthy eating from community gardens and greenhouses like those popping up in the Dudley Village Campus. It's about holding a 5K or walkathon to raise money for a good cause when the weather is less frosty.
And it's about management keeping properties well maintained by professional mechanics, carpenters, plumbers and HVAC workers year-round. These are the partnerships and bonds that management should build with residents all across our city to keep our housing environments healthy and safe.
Unfortunately, too many landlords and firms do the bare minimum to serve residents and turn a profit. This is especially a problem in neighborhoods of color. When that happens, it shows, and the health, safety and well-being of residents suffer. When it comes to the fight for affordable, healthy and safe housing, everyone should fight for these same principles. And management and tenants must join together in this fight.
Justin Cruz is director of Cruz Management Company, Roxbury, Mass.