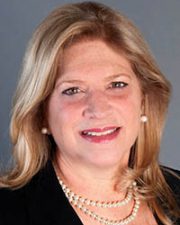 Providence, RI Located in the heart of downtown, 259 Weybosset St. is undergoing an extensive transformation. The commercial real estate division of Bank Rhode Island (BankRI) provided Weybosset, LLC a $3.425 million construction/mini-perm loan to fund renovations to the mixed-use building.
Once completed, the property will house six residential apartment units, each between 1,100 and 1,300 s/f, on the building's upper three floors, and retail space on the ground level.
259 Weybosset St. is located across the street from Johnson & Wales University's Downcity Campus in the Institutional Educational Overlay District of Downtown zoning, which allows for student housing. Combined, the six apartment suites will feature a total of 27 bedrooms, targeting students attending local universities. Each suite will be turnkey; fully furnished with beds, appliances, living room furniture, a kitchen table, and flat screen televisions. Utilities will also be included.
"Housing for students, particularly in downtown Providence where tens of thousands attend our great universities, is among the most desirable property in the state," said Jane Long, assistant vice president of commercial real estate for BankRI, who facilitated the transaction.