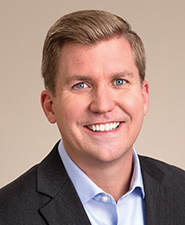 Providence, RI According to Gilbane Development Company, the real estate development, financing, and ownership arm of Gilbane, Inc., Jim McCurdy has been promoted to vice president of finance. With over 14 years of industry experience, McCurdy joined Gilbane Development Co. in 2015 and has been actively involved in capital raises totaling over $3 billion.
He has extensive experience in student housing, market-rate housing, affordable housing, mixed-use,
municipal infrastructure and public-private partnerships.
McCurdy is responsible for developing corporate and project-level finance strategies, analyzing new deals, disposition/acquisition due diligence, capital sourcing including raising joint venture equity, and advising development teams.
"Jim has demonstrated his leadership through the growth and development of our finance group," said Ed Broderick, president and CEO of Gilbane Development Co. "In his capacity as vice president, Jim will take on additional responsibilities and continue to build the finance team to support the strategic growth of the company."
McCurdy holds a bachelor's degree in Economics, a bachelor's degree in Political Science, and a masters of Business Administration from The University of Rhode Island.