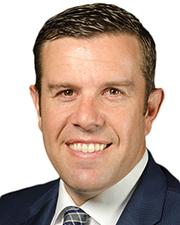 Year you entered your current field? 2006
Who or what do you attribute to your success? I attribute a lot of our success to participating in team sports from a young age. I think there is a lot to be learned from sports including teamwork, selflessness and perseverance. Not to mention a healthy competitive drive.
What advice can you offer to someone who is interested in a career in your industry? Be a sponge. Take everything you see and do as a learning experience. You will face countless obstacles and eventual failure but if you can learn and adapt you will persevere.
If you have a mentor, who is it and how have they influenced your personal & professional growth? I have spent the last 2 years working with a professional business coach and former real estate brokerage executive. He has helped me build perspective on a variety of situations and initiatives. We talk about everything from life to time management to detailed business initiatives and decision making. I would recommend everyone in this business have a mentor/coach of some kind, no matter how successful they are.
What do you consider to be your greatest professional accomplishment in the past 12 months? The strategic partnership/acquisition of The Business Exchange (TBX). This expands our presence in our market and greatly augments our service lines and team.