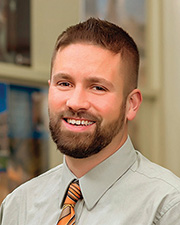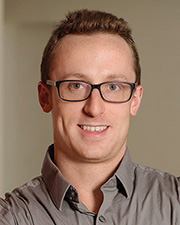 Auburn, ME According to Harriman, two members of the firm's multi-disciplinary design team have completed personal achievements.
Jamie Ouellette, AIA, a project manager in the firm's K-12 Education Studio, is now a licensed architect in the state of Maine. Ouellette has worked on complex ground-up, renovation, and expansion projects including South Portland High School, Scarborough's Wentworth Intermediate School, and RSU 21's Mildred L. Day School, among others. He has been with Harriman for 17 years.
Matt Strong, P.E., a member of Harriman's mechanical engineering studio, is now a licensed professional engineer in the state of Maine. Strong's work spans various project types with a focus on industrial manufacturing and higher education environments. He's been with Harriman for four years.