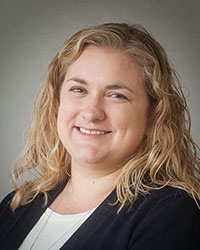 Newton, MA Caroline Petrovick has joined Elaine Construction Company as senior project manager.
"Caroline's background working in the early part of her career for an architectural firm, and most recently on the owner's side for Harvard University, brings a breadth of experience and perspective to her role, and to our growing team. Caroline's strong communication, and organizational skills, coupled with her advocacy on behalf of the client, are just the skills Elaine looks for when enhancing its team." said Lisa Wexler, president and 3rd generation of Wexler's responsible for the stewardship of Elaine Construction.
As a member of the project management team, Petrovick will manage all project documentation, scope refinement, schedule modification, contingency planning, and financial oversight to ensure on-time and on budget completion for corporate and institutional clients.
Petrovick is a public speaker on the topics of Net Zero Building Energy, and the Living Building Challenge, advocating for smart and sustainable building practices. Petrovick holds a BA in Film Studies from Yale University, and an MArch from the University of Mass.–Amherst.