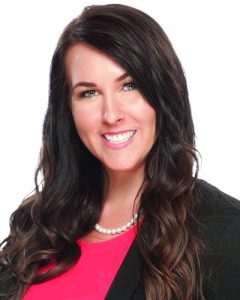 Courtney Phillips, Trinity Management, LLC
Boston, MA Courtney Phillips has joined Trinity Management, LLC as its vice president of marketing and business development.
Phillips has more than 10 years of experience in operational sales, marketing and strategic planning, with a particular focus on the market-rate, multi-family sector. She also has extensive knowledge of risk management, asset re-positioning, employee recruitment, team leadership and property operations in many diverse housing markets across the country.
Before joining Trinity Management, Phillips was the vice president of sales and marketing for a startup where she scaled the marketing efforts and expanded the national sales portfolio. Prior to that, she was a general manager at Building and Land Technology overseeing the operations of the largest historical residential renovation in the country consisting of six high-rise buildings with 1,154 units. She also worked as a senior manager for Aspen Square Management evaluating, transitioning and rebranding newly acquired assets.
Her career has taken her to varied markets throughout the country, including Atlanta, GA, Jersey City, N.J., Danbury, Conn., Stamford, Conn., and further afield to Ohio, the Carolinas and California. Raised on the South Shore of Boston, she is very pleased to be back home and working for Trinity, which is growing its market portfolio along with its affordable properties.
Phillips graduated Magna Cum Laude from Bay Path University and now serves as a member on their Alumni Association Counsel.  She gives back to her local community as a member of the Board Seat Initiative Committee for the Boston Junior League.
She expects to make Trinity Management her home base for years to come. 
"I like the culture here," she said. "Whether a resident or staffer of an affordable or market-rate property, everyone is treated the same, and everyone is respected."
Phillips's first order of business is the new Boston East market-rate property to be developed in East Boston, as well as a number of other new business prospects in Massachusetts, Connecticut, Rhode Island and New York.