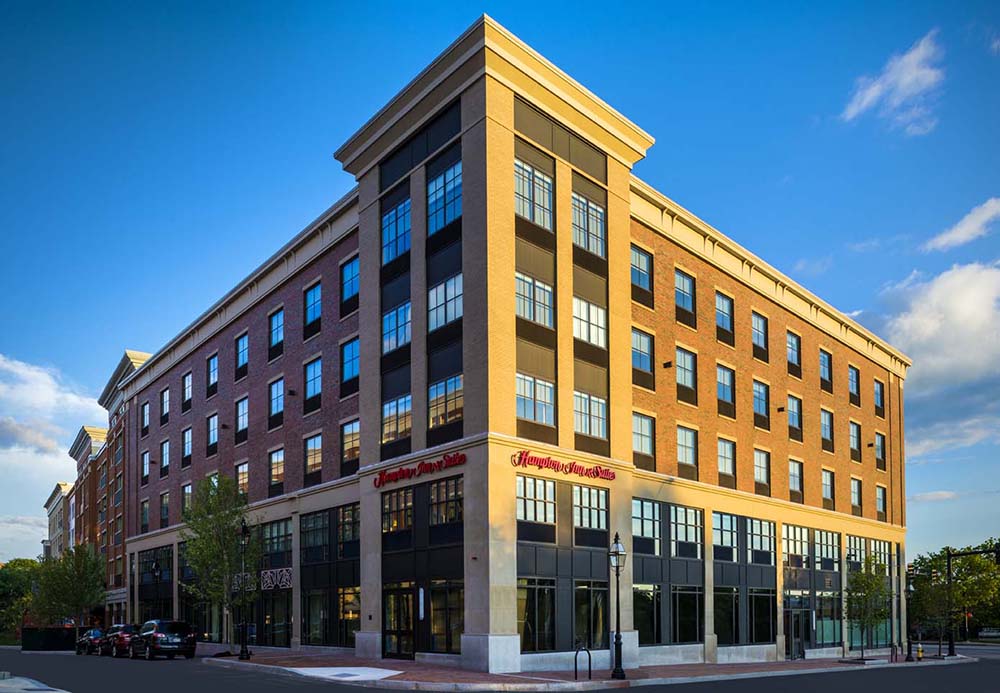 Portsmouth, NH According to PROCON, Portwalk phase III achieved LEED Silver certification. The development is comprised of the Hampton Inn & Suites and the Aria Residences. PROCON was the architect and construction manager for the project, which was the final phase of a nearly 400,000 s/f, multi-phase enterprise consisting of hotels, condominiums, retail spaces and parking. Together, the mixed-use development occupies a city block in downtown. XSS Hotels developed the hotel portion and Boston-based Cathartes developed the apartment complex and parking garage. The 79,486 s/f Hampton Inn and Suites Hotel and the Aria Residences were completed in August and October 2014, respectively. The hotel features 124 guest rooms including 24 suites, and the 151,885 s/f Aria offers one and two-bedroom apartments available in a variety of layouts.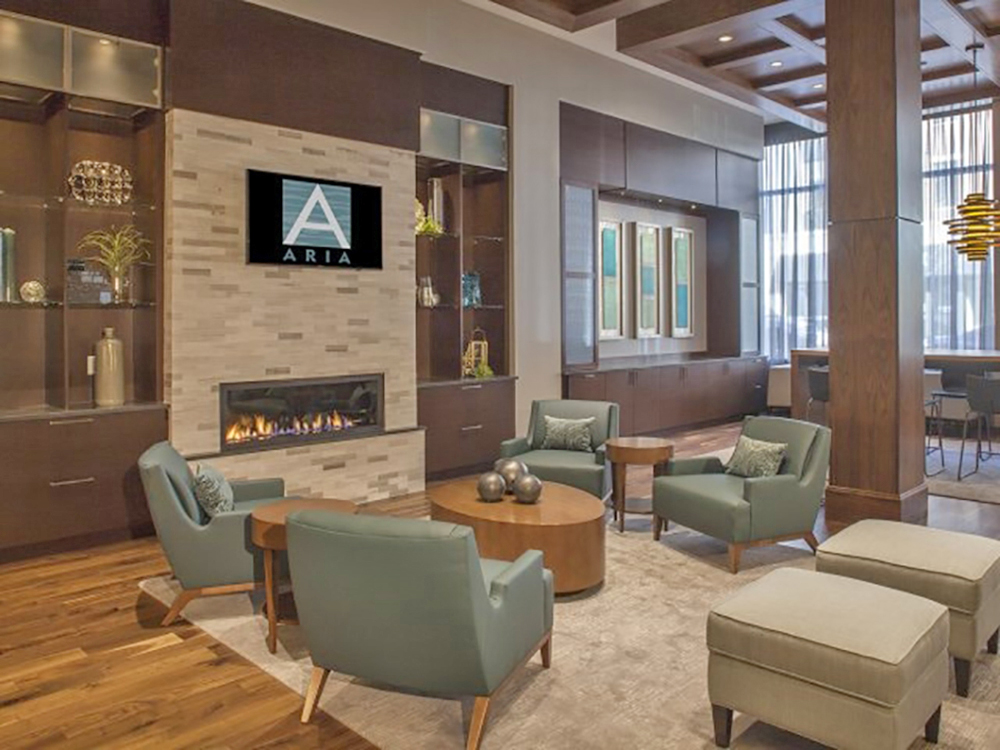 The LEED program is an initiative of the U.S. Green Building Council (USGBC) that encourages a more sustainable approach to building design, construction, and operation. To be recognized as a LEED Silver certified building it must meet certain requirements in five categories as laid out by the USGBC. Those categories include sustainability, water efficiency, energy conservation, recycling initiatives and indoor air quality.
"We are pleased that Portwalk Place is recognized by LEED as an environmentally friendly, sustainable building," said Portwalk Place developer and principal at Cathartes Jeff Johnston. "We will continue to look for ways to improve our operations from a sustainability viewpoint."
Portwalk Place has reinvigorated the northern tier of downtown, and to date, it is the only live-work-play development of its kind in the state.
PROCON is a single-source, design and construction management firm serving commercial developers throughout the Northeast. The 82-year-old, 4th generation company was built on integrity, lasting partnerships, and a steadfast commitment to client success. The company's one-stop-shopping approach to design, engineering and construction services means that at PROCON, every solution is just down the hall.