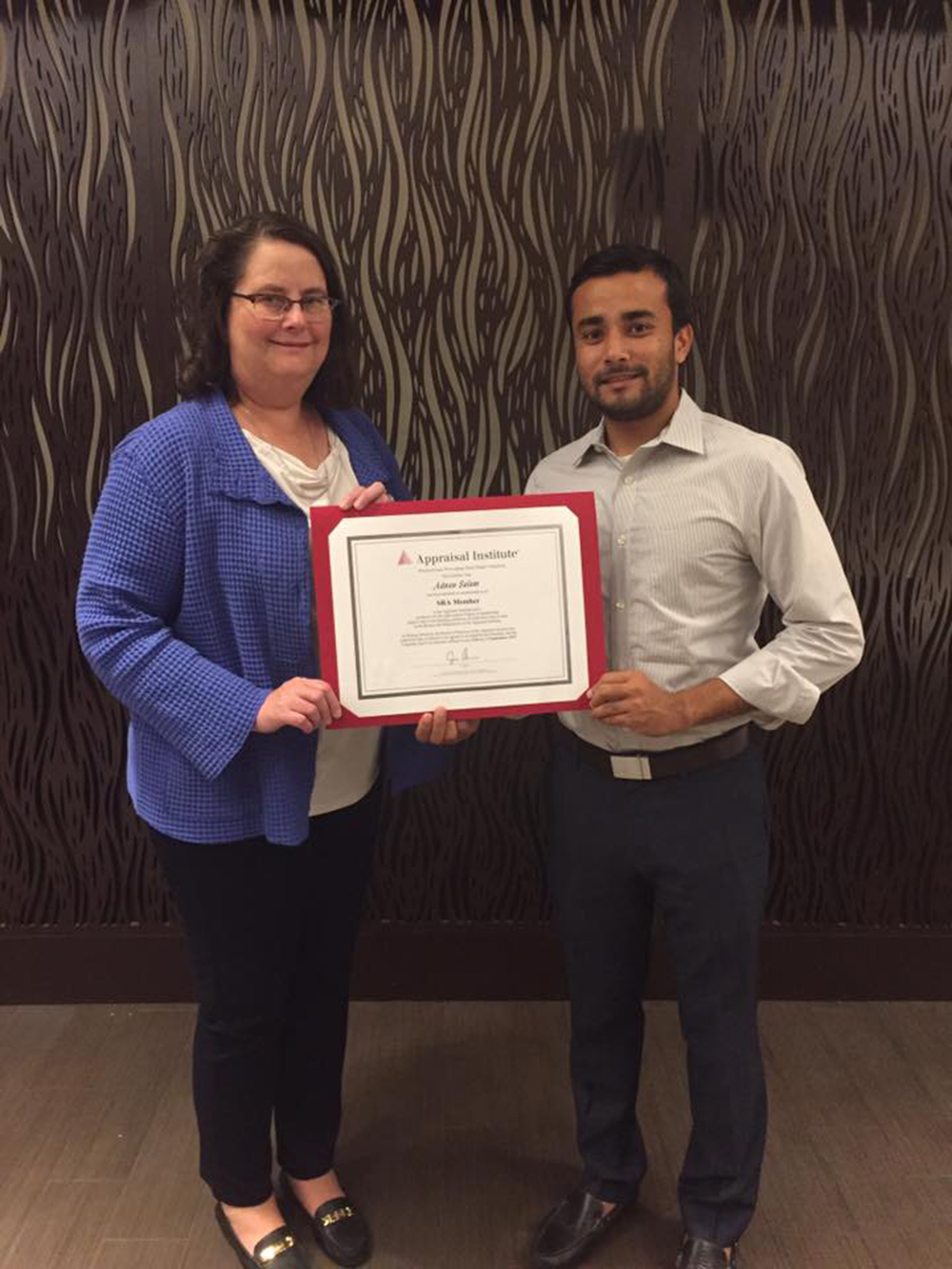 Malden, MA Adnan Salam has been awarded the Appraisal Institute's SRA membership designation, which is held by appraisers who are experienced in the valuation and evaluation of residential properties. The designation was granted in September and Salam was honored during a meeting of the Massachusetts and Rhode Island Chapter of the Appraisal Institute. By receiving the SRA designation, Salam has joined a group of appraisers who have met professional requirements relating to education, testing, experience and demonstration of knowledge, understanding and ability.
Salam is a certified residential real estate appraiser from Boston. He operates his own company, Boston Appraisal Services which provides appraisal services for national and local banks in the state. Graduating in 2007 with a degree in Electrical Engineering from University of Massachusetts, Amherst, Salam has been working as an appraiser for 10 years.
He founded his company in 2011, the year he obtained his certified residential certification and has since worked towards obtaining his SRA designation. Currently he is working towards obtaining his certified general certification and his next goal would be to earn his MAI designation.
The SRA designation is received upon the completion of an undergraduate-level curriculum, which includes a comprehensive exam, a written demonstration appraisal report and attaining 3,000 hours of qualifying experience requirements. Also, designees must abide by both the appraisal profession's Uniform Standards of Professional Appraisal Practice (USPAP) and the Appraisal Institute's Standards of Professional Practice and Code of Ethics.
SRAs are recognized experts in appraising properties of all kinds and form a business network encompassing markets nationwide and around the world.
Stay connected with the latest news from the Appraisal Institute by following them on Facebook, Twitter, LinkedIn, YouTube and their blog, "Opinions of Value." The Appraisal Institute is a global professional association of professional real estate appraisers.
, with nearly 21,000 professionals in almost 60 countries throughout the world. Its mission is to advance professionalism and ethics, global standards, methodologies, and practices through the professional development of property economics worldwide. Organized in 1932, the Appraisal Institute advocates equal opportunity and nondiscrimination in the appraisal profession and conducts its activities in accordance with applicable federal, state and local laws. Individuals of the Appraisal Institute benefit from an array of professional education and advocacy programs, and may hold the prestigious MAI, SRPA, SRA, AI-GRS and AI-RRS designations. For more information regarding the Massachusetts and Rhode Island visit our Web site at www.massri-appraisalinstitute.orgor www.appraisalinstitute.org.