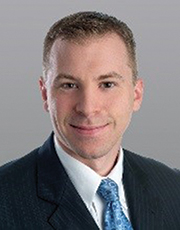 As of early 2018, the national self-storage market fundamentals are recovering following a pause in 2017 as illustrated by first quarter reports from the public REITs. Following the recession, the self-storage environment was characterized by increased acquisition of existing facilities, limited new construction, and due in part to a lack of new supply, escalating rental growth rates and increasing occupancies. The current environment is one of fewer existing facility acquisitions, tempered rental rate growth projections, and increased supply. Additions to supply, in the expanded New York City metropolitan area, is prevalent, including southwestern Connecticut, with clusters of supply recently added or proposed in Stamford-Norwalk, Stratford-Milford, and New Haven with varying timing of delivery.
Self-storage development and operation has many attractive attributes, which have led to the increase in capital to this property type. Self-storage is an option for re-purposing functionally obsolete existing structures such as multi-floor industrial, office, and big box retail space in a period of changing occupier preferences. Office users are "densifying" which increases the need for on-site parking. Self-storage, alternatively, requires only a few spaces for a 70,000 s/f facility. Most general office buildings do not offer the larger parking ratios needed to backfill corporate office space (currently low demand) for medical office users (high demand). Self-storage does not require the high on-going capital costs of office space (tenant improvements). Given current operator desire to be in highly visible locations, difficult to lease big-box space has been retrofitted for self-storage use, such as the CubeSmart self-storage operation now occupying a shuttered Shaw's supermarket in New Britain, Conn. Perhaps most impactful, there are an ample number of sophisticated property managers willing to operate a facility for local developers who don't have the experience or resources in this market niche. Four of the public REITs now offer third-party property management services and staffing. This has allowed real estate developers and investors who have general land use approval and development expertise, but no prior self-storage operational experience, to direct capital to self-storage.
Self storage has a neighborhood-specific focus for end-users with wide variances of market conditions even within a particular city or metropolitan statistical area. Unlike other property types, self storage competition covers a narrower geographic area (generally a 1 to 4 miles radius) and correspondingly fewer specific competitors for end users than other property types such as office or industrial. Therefore, local research remains the most important tool to developers and investors. With contemporary development design in the 50,000 to 70,000 s/f or greater range, a single entrant to an existing facility's trade area can have a meaningful impact on rental rates and occupancy.
The increase in supply in the last two years and projection to continue through 2019, has raised caution throughout the industry. But delivery is not uniform and given its neighborhood-specific nature, blanket assumption should not be attributed to every trade area. Rather deep investigation through a market analysis and feasibility study by an experienced professional is warranted in this shifting period. Engagement by such prior to commitment of capital is a benefit to the specific investor and the industry as a whole.
Equity capital seeking exposure to self-storage remains high, but debt sources are starting to temper their allocations in light of changing dynamics. The combination of rising input costs, such as increasing steel, labor, and interest rates, in combination with slowing rental rate growth, are causing development yields to contract. Honest evaluation of development assumptions in the face of a dynamic environment are critical to concluding to a justifiable go/no-go capital investment decision.
Beyond general population growth, shifting demographic preferences for multi-family over single-family living, migration to urban cores and transportation nodes (train station served neighborhoods), smaller housing layouts observed following the recession specifically targeted to the Millennial age cohort are beneficial for self-storage demand. New product in general has greater physical visibility and there has been an increased acceptance of the storage product itself – modern facilities have migrated to high traffic, high visible commercial areas, have attractive facades with welcoming lobbies and well lighted storage areas – a vast change from first generation storage product. A thought to consider in light of supply increases, are potential changes in user preferences among the Millennial cohort. As they age, will there be a reversal of these user preferences and how will they impact self-storage? The trend of experiential over physical product purchase spending by this age cohort is widely acknowledged within the retail real estate industry. Longer-term, will the Millennials have less "stuff" to store then their parents and will this prove a headwind for self-storage in the future? Time will tell.
David Ubaghs, MAI, MRICS, CCIM, is an executive director with Cushman & Wakefield of Connecticut, Inc., and a member of its national Self Storage Industry Group.