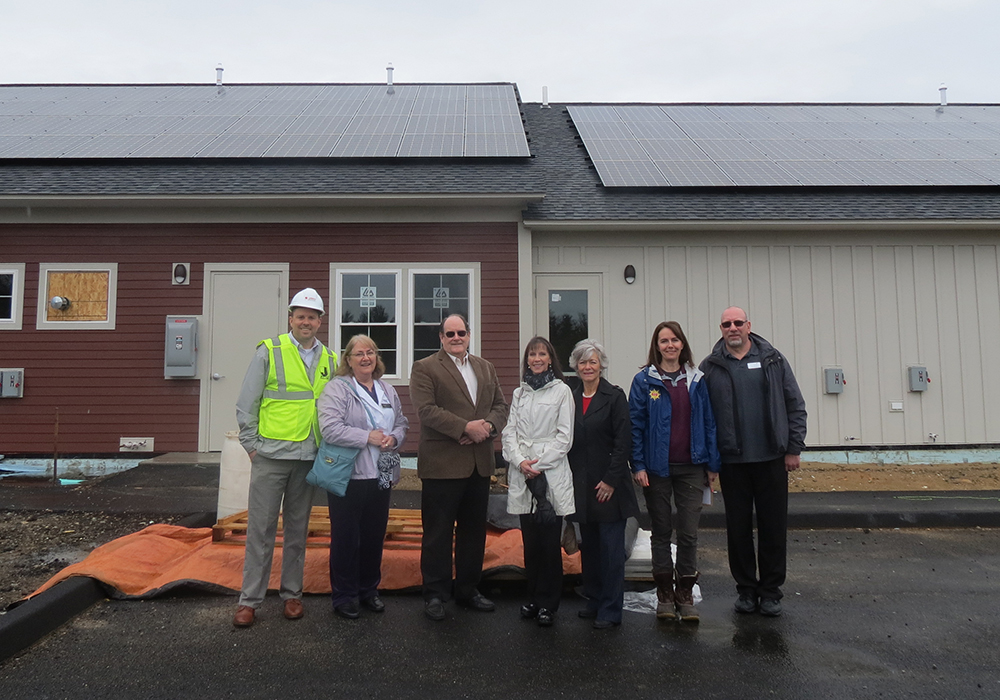 Rochester, NH With the installation of a rooftop solar array this month, a regional high school and vocational center under construction has reached another milestone. The Monarch School of New England broke ground on the new school last summer. Monarch currently operates two campuses in town. The new school will replace a leased Gonic location and is expected to open this summer. A gala event and grand opening will be held on September 7.
The day school serves students with significant physical, medical, developmental, behavioral and emotional disabilities. The new facility will allow the school to enhance its career and technical education for young adults by providing the necessary equipment and space to educate and train students for a wide variety of work options in the agriculture, hospitality, technology and service sectors.
ReVision Energy installed the 47.4-kilowatt solar array. The solar energy company owns the system through a Power Purchase Agreement (PPA), which allows the school to benefit from lower electric costs with no upfront installation cost. The PPA also includes a future option for the school to purchase the array at a significant discount.
The construction of the school is being funded by community support, a generous pool of corporate donors and a loan from the Bank of New Hampshire. An ongoing capital campaign seeks to raise $1.3 million.
Jewett Construction serves as the general contractor on the project, which was designed by DeStefano Architects. The 11,860 s/f facility will house a large, multipurpose room, a computer lab, a woodworking/shop area, art and music room, a greenhouse, a kitchen for preparing student lunches and numerous classrooms and administrative offices. The exterior will include cementitious siding, an asphalt shingle roof and multiple cupolas. Plans also include a half-court basketball court for students.