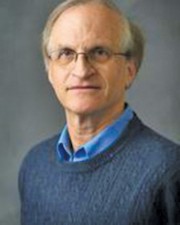 Of course you know how great your company is, and how your products or services are way better than the competition. You know everything about the industry, the marketplace, your niche. After all you started the business and/or have helped to build it.
Even if you're a great writer, there are many reasons why you should NOT attempt to do your own marketing communications. As the big cheese, you need to (1) Pay attention to day-to-day operations – finances, HR, business development; (2) Monitor the big picture – trends in your industry, local market, sales; (3) Understand the difference between writing a story and creating a compelling press release; and (4) Realize you're too close to the subject.
Public relations writing is an art and science. A well-written piece promotes the company or product in an informative, concise manner – objective while at the same time positively influencing target audiences including editors, past and potential customers, investors, employees, vendors.
In order to attract the attention you want and to be taken seriously, a great press release must have an eye-catching headline and a killer first paragraph. No exaggeration that creating these two pieces can take as much time as writing the rest of the story. The perfected headline and 3 - 4 sentence intro paragraph which can take an hour or more to fine-tune – serve as a road map as you continue writing.
Tie your story angle into current events and use up-to-date facts and figures to keep the reader engaged. Use quotes from key people whose names may add credibility and interest, Include direct contact info making it easy to find additional data, and keep it to one page. And perhaps most important: Your grammar and syntax must be flawless.
A client asked me how long it takes to write a news release, trying to figure an hourly rate for my work. After all, how long could it take to write a story? I sent an outline: 1-2 hours to talk to him, research his company, product and industry trends; one hour to interview or collect quotes from a few key people; 2-3 hours to decide on the best story angle(s) and draft the story; one hour to review and edit; one hour to develop a custom media list and distribute. The time may be spread over a few days but the minimum time for a top-notch story can be 4 – 5 hours.
Many years ago, the CEO of General Motors called in his PR consultant to request "the best speech ever" that would help him keep his job, create industry excitement, and boost the stock price. A few weeks later, the CEO gave that speech at a shareholder meeting. The bill? $10,000. Unhappy, he called the PR person to contest the cost. The PR pro asked about post-speech results. The CEO admitted GM's share price had risen and the company's value rose by $100 million. He paid the bill.
Yes – You can write your own (maybe mediocre) news story and take that time away from decision-making, or you can treat PR the way you approach your legal and accounting needs. Let's chat!
Stanley Hurwitz is the founder of Creative Communications, Plymouth, Mass.