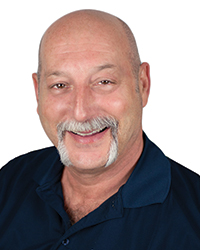 When I think about what I am thankful for, there are the normal things such as family, friends and health. But this year I have seen some things that opened my eyes to what is also important to be thankful for. This year, with all of the tragedies, we have seen many corporations take the time and money to help out and give back.
For Thanksgiving I would like to thank some of the companies that do the right thing like G. Greene Construction Company, Inc., JLL, Gaston Electrical, The Schneider Electric Foundation, National Grid, and Brown Rudnick LLP. These are just a few of the companies who donated or helped after Hurricane Harvey.
One Boston-based company that sticks out is TJX for being there for its employees and community, who not only donated financially to help those affected by the hurricane but has continued to pay it's employees in Puerto Rico while they are out of commission.
Another company who has done good is online retailer Zappos, who had offered to pay for all funeral expenses for the victims of the Las Vegas shooting.
So this Thanksgiving I want to thank all of the companies and people who have taken the time to help ease some of the pain for the families of the victims of these tragedies. 2018 should be the year that we show respect and thank you's to all we come in contact with and maybe the kindness will spread throughout the world. I wish everyone a happy and safe Thanksgiving.
Rick Kaplan is the event coordinator at the New England Real Estate Journal, Norwell, Mass.